Homemade Vegetable Stock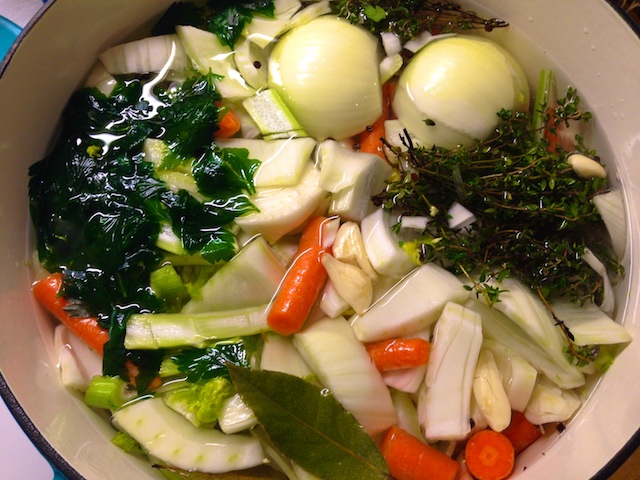 I've just made homemade vegetable stock for the first time. I used to cringe when buying boxed organic vegetable stock, because I thought it was expensive. We eat a lot of vegetables here, and compost a lot as well, so for a long time I thought I should be making my own stock to save some money. 
When I finally made my own stock, it wasn't as cheap as I thought. And It hurt just boiling veggies and then throwing them on the compost heap, when there seemed like better ways to use them. I also thought I'd get more stock out of the amount of vegetables I used, so it really didn't make enough financial sense either, to take the time to do this.
And taste? Not much different than the brand of organic vegetable stock I buy that is just veggies with no additives or oil.
This experiment did not start me on a path of finding my favorite mixture to share with you, but instead ended with me appreciating that boxed broth more. There must be economies of scale at work here that favor making stock more industrially in enormous amounts. Now those boxes of broth don't look so expensive to me after making my own, and this is a place where I'm happy to save some effort!