Clarification: I Have a Full-time Job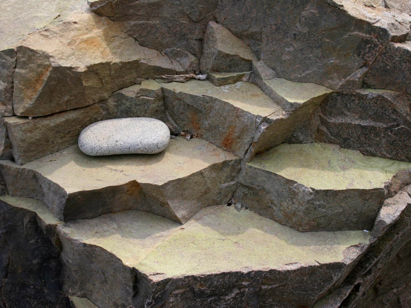 Most of you know – but apparently some of you don't – I have a public, full-time job as a Christian Science Practitioner. I help individuals with all sorts of problems through scientific prayer, and am paid directly by the clients and not by the church. I am on call 24/7 all year long and I am only unreachable a couple weeks a year, like when I attend Creative Arts Camp or am camping too remotely. (For example, last week in Maine I was still working!) This obviously takes a lot of my time and keeps me busy, which is why you haven't seen a new painting from me in a month. Also, I hold all of my healing work in a strict code of confidentiality, which is why I don't talk about it at all. I've done this work for thirteen years and my practice is continuing to grow.
Others in my profession have blogs that just concentrate on topics pertinent to this employment; for example, this blog comes to mind (click here) which you might enjoy. In order to be an effective healer, much consecrated work on oneself is required and there is plenty of fodder for inspiration and discussion to that end. In a blog specifically devoted to one's professional calling, this blog post you are currently reading would be unnecessary, as there is a clear single focus not requiring explanation.
But any blog reader of mine knows by now that this blog is all over the lot. It is simply my cup running over. It is a spiritual perspective on my world taken out of the confines of spiritual talk. God is Life itself, so lets look at life! That gorgeous flower, that delicious food, those interesting ideas, the vibrance of color, opportunities for growth, interesting design, texture, composition, stories… the divine is everywhere and we all reflect it and experience it every second. The Lord's Prayer says, "as in heaven so on earth." I feel no compunction to preach sermonettes here (okay only a few like here) when all of life is bursting with "sermons in stone and good in everything."
I would rather show by example, or metaphor, than words, how full and wonderful life can be when it is sourced in hope and divine Love. I would have my blog readers inspired to seize their own day, embrace fully the glory of creation right around them, and manifest God as only they can. I'd rather them connect with that as preventative spiritual care, instead of ever needing the remedial help that I get paid for. This blog is as much for me as anyone, and like my box-a-day art journal, it helps me notice and be mindful of infinite good (my definition of God) all around me everyday. It helps me stay healthy by engaging consistently with good. I hope my readers are blessed and refreshed by that and encouraged in their own way to do the same.
And while I have a serious full-time job that has me reading and pondering big concepts I don't get into here, please know that my commitment to that employment is my lens and foundation from which I do anything. So many of you have asked, how do I do everything I do? First of all, I always have balls suspended in the air that I should be attending to when I'm doing something else. Let's not kid ourselves: I don't get everything done; I'm not nearly as organized as I'd like to be. The incessant demands and unpredictable timing of my professional work always takes the priority, followed only by my family. God governs my days and my viewpoint, inspiring me in how I use my time at any given moment. I simply try to be obedient and active and grateful. After all, "the superabundance of being is on the side of God, good."
My job is really about constantly expanding my thought to include more good. You get more of what you focus on, and I'm focusing on God: Life, Truth, Love, Mind, Soul, Spirit, Principle. God has clearly shown me this cannot be limited or stereotyped, and therefore has prompted this blog to be the way it is. Anything here is an outcome of my spiritual practice, not instead of it!