Recent Photos of Mine on Instagram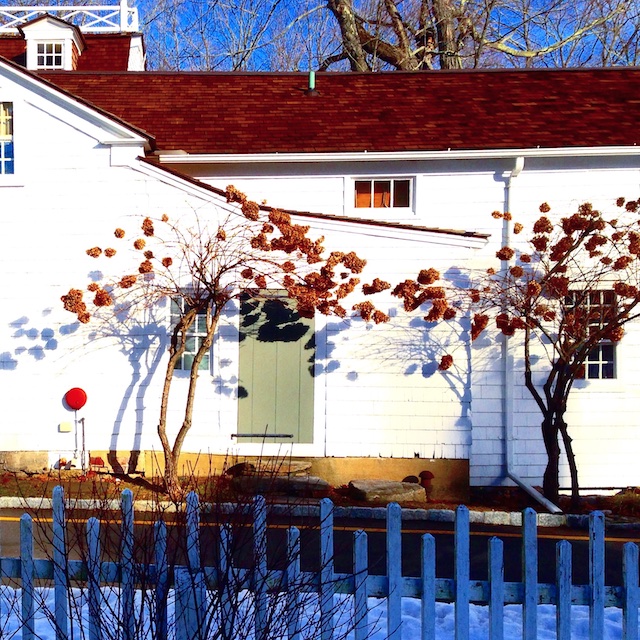 Blog readers may remember last summer me getting convinced to post to Instagram, mostly because young people I loved were on there. Now I'm confessing to really enjoying it.
I want photos and personal news, and Instagram is a good way to get a peek into what others are looking at, since often these snippets are unimportant other than the fact that they are being appreciated and acknowledged by a photograph. 
In this post I have included some recent Instagram photos of mine that haven't found their way onto this blog otherwise, since they are too miscellaneous for that. You can see how cold it was when I left the house last weekend, or my satisfying 126 point turn on Words with Friends. (I'm happy to play with you: my username is practicalprayer). There is a photo from a recent concert we went to, as well as shells and a round rock that are on the window sill on our front porch, warming in the winter sun. You get the idea, nothing important, but still mildly interesting. I like to amplify good wherever I can and this platform is just another fun way to do it. 
I'm still a newbie and generally only follow people I know. I do not have much of a following, and that doesn't matter to me, since I'm on there to keep current some relationships that I wouldn't otherwise. Also, if you haven't noticed, I've changed the footer at the bottom of every blog post and website page to include my most recent Instagram photo, in addition to Twitter, Pinterest, and Goodreads.
In general, the photos I post to Instagram I take spontaneously with my cell phone rather than my good camera. I do not use filters unless making something into black and white. I have a public Instagram account, so anyone can see it, and that's why I use more #hashtags than those do who have private accounts. Because I have a public account, you are welcome to follow me, and I hope you will if you would like to. You'll find me listed, not surprisingly, as @PollyCastor. Hope to see you there! 
Everyday life is so precious! I'm so grateful for it! Let's rejoice in it together!