Christmas 2015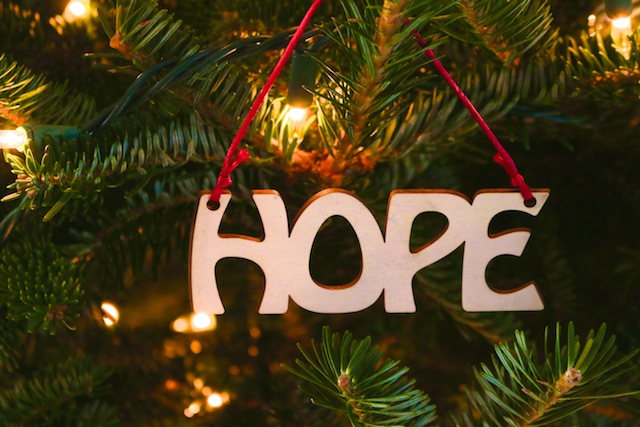 I hope you had a wonderful holiday.
In this post you can see photos from our day. Over here, we all are wondering if it is our last Christmas "the way it always has been" in our immediate family. That bittersweet overlay has made our holiday a bit more intense. Some family members are ready to move on with a take-no-prisoners attitude, and others are clinging to an ideal that would be great but runs cross purposes to what others are able to offer.
So while it has felt complicated in the undercurrents, we have grooves of well worn traditions that we fell into effortlessly, and that show how well we know one another. More than the thoughtful gifts that were given, the rhythm of a family sharing a holiday–one more in a yearly series dating back as far as some remember– reveals how common our bond is, no matter how unspoken.
Once more we gathered before gifts to hear our favorite nativity picture book read aloud. Once more we took turns opening presents, relishing each one in succession. Once more there was candy in the tiny stockings on the tree. Once more we made traditional foods, so everyone had some of their favorites (Hungarian cookies, homemade sprouted spelt everything bagels, mashed potatoes, etc – the homemade apple turnovers were new but fabulous).
I cried when I opened my gift from our youngest daughter: she gave me her wolf plate (shown in the featured image on this blog as well as below) which I had not imagined she would do. Our oldest gave our son the lovely watch with the chronograph shown below. My husband gave me the turquoise enameled cast iron cooking pot. We gave our youngest underglazes that she had enjoyed in the pottery studio here but has missed in the studio at college. I was surprised to find the two lemons we have been growing in our bathroom for six months at the bottom of my stocking; so we used them in our herbed butter sauce for Christmas dinner. (It was 70 degrees here, so also for that sauce we went out and cut fresh parsley from the garden! Yes, this is Connecticut and it is December.)
We played Monopoly Deal, the young people punched at their phones, and all too soon we will scatter again, and get back to the business of being our separate, but terrific selves. Having a family is a huge deal. Like with Mary with the baby Jesus, we celebrate the birth, but then the real work begins of doing right by those blessings God has given. What an exercise for the heart! And what an example both Mary and Jesus are for navigating that territory.