Pottery We Made for My Husband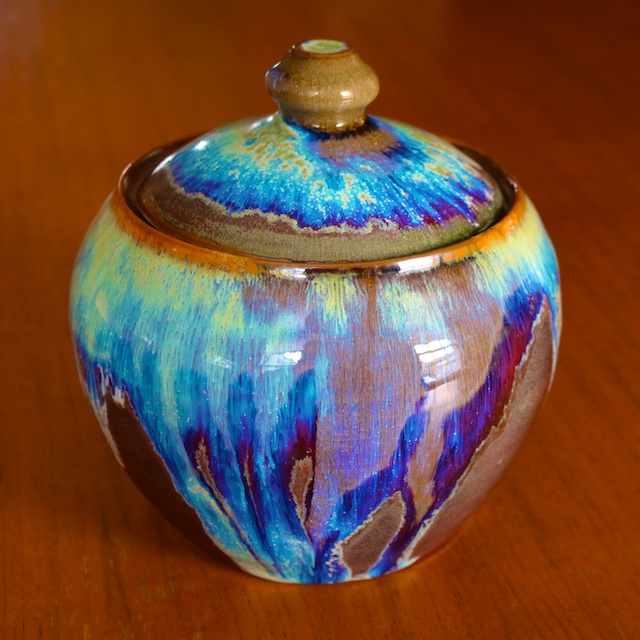 Both our youngest and I gave my husband (her father) pottery that we made for Christmas.
Our daughter gave him the lidded pot shown above. We were very touched that she gave us her favorite pieces of all that she had made this past fall (see here where you can see her other work as well as this lidded pot before it was glazed). 
And then I gave him the first plate I've thrown on the wheel, as shown below. Although I threw it the size of a dinner plate, once fired, it shrank to the size of a luncheon plate. Ah, well, since then, I've done these bigger ones.  I also took a photo (below) of this plate before it was fired so you can see a little better how I carved through the glaze for the sgraffito design.  Once it is glazed, those lines blur a bit.
You'll also find below a photo of my husband with each piece, mostly shown to give the pieces scale. This man is so sweet about appreciating our growing collection of handmade pottery… He's been getting it for Christmas for years! (see here,  here, here, and here).