New Poem: Sabbath Snow Day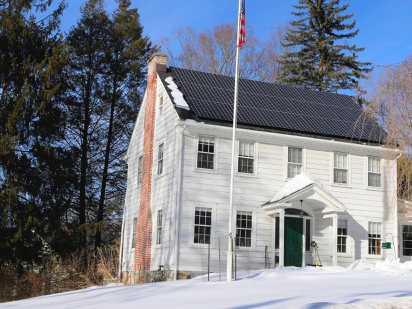 Sabbath Snow Day
More sabbath snow yet again
canceling church once more
so our most recent amaryllis
is only able to flaunt its glory for us
as we hunker down blanketed in white
while the scrape of snowplows lumber past.
It is a good morning for quiet time
with a steaming mug of peppermint tea
praying for people in snowless climes,
while the ones here seem happy to hibernate.
After some crustless quiche
with lemon ginger scones
we sit companionably together
discussing what to grow
in the garden this year.
What kind of tomatoes, squash,
peppers, herbs, and greens
should we plant? Let's get
some raspberry bushes too.
I deeply moisturize my hair
as they go out to shovel
and the snow fwumps
off the solar panels
which immediately start to suck in
the now glaringly brilliant day.
I feel the rapture of a restful peace settling in
that comes from a pleasant mixture
of communion and dormancy
as well as time set apart with freedom
to read and clean and muse, bake and hope and plan.
Tomorrow we will be ready to work again.
Polly Castor
2/22/15