Best Educational Apps for Students of All Ages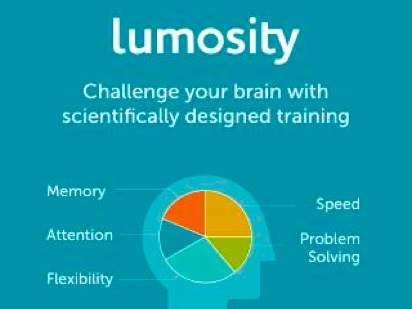 Both Khan Academy and Words with Friends have been on this blog before. So has this article about why Steve Jobs didn't let his kids have iPads. But there is some great stuff out there that you and your loved ones may want to make wise use of. And if you are giving someone an ipad for Christmas, you might want to pre-install some of these on it for them.
Hope you find something here that teaches you and yours something in a way that you enjoy! All of these can be found in the app store and come recommended directly from people I know, if I have not used them (yet!) myself. Some of them cost money, but many are free. In no particular order:
Khan Academy (learn almost anything for free)
TED Talks (video lectures from TED Conferences around the globe)
Duolingo (learn a language for free)
Code Academy (Students and adults can start to learn to code within an hour)
Studyblue (subject-specific flash cards created by teachers and users, with the ability to make your own.)
Brain Pop (free or paid subscription: animated movies on everything from Global Warming to Frida Kahlo: lean something new everyday)
Dragon Box Algebra (gives young children a head start in mathematics and algebra)
Scribblenauts (imaginative "groundbreaking" puzzle game)
Lego Movie Maker (build your own LEGO adventure and capture your story)
Hooked on Phonics (learn to read system)
Quiz up (test and hone your knowledge on a whole range of subjects)
Elements (by Theodore Gray: story of the periodic table told in words and pictures)
Molecules (by Theodore Gray: molecules to touch, stretch, or twist)
Stack the States (learning the states is fun! Voted best App for Kids)
Stack the Countries (makes learning world geography fun!)
Solar Walk (3D model of the Solar System with stunning graphics. National Parenting Award)
Amazing Alex (Engineering/Physics by the creators of Angry Birds)
Starfall (ABC's… kids see, hear and interact with letters and sounds in words and sentences)
Minecraft (build, create, go on adventures)
Survivalcraft (like Minecraft but you are marooned and must mine, build, grow plants, etc to survive)
Meteor Math (games to learn math)
Star Walk (Stargazing App)
Mad Libs (word game: fill in the blanks and be funny…)
Quiz Up (multiplayer trivia game with over 500,000 questions in over 550 topics with new topics added each week)
Brushes 3 (Create awesome digital art!)
Luminosity (train your memory and attention)
Sudoku (thousands of free puzzles: not exactly educational but fun with numbers!)
Words with Friends (basically virtual scrabble with folks you know. I happen to be a fan, so let me know if you want to play with me!)
Enjoy! …and let me know if there is something else you think should be on this list!