Update on Our Older Daughter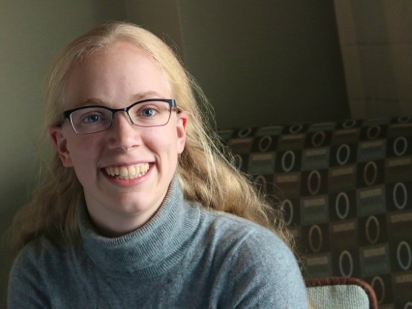 I am grateful to report that our older daughter is doing really well.
She absolutely loves her new job working as a fiscal and policy analyst for the California State Legislature, and the phrase "totally awesome" is usually used when she describes it. I am so glad about this, for as many blog readers will remember, there was no little amount of effort or time involved in moving her out there, and get her settled last summer.
She is getting out and about too, with four out-of-state trips just in October and November combined. Below you can see photos from her visit to the Chihully exhibit in Seattle, which had me happily reminiscing about when I saw it a few years ago in Boston. She is going to my husband's family in Texas for Thanksgiving (where we went together last year) since it is closer than flying all the way across the county, but she will be coming home for Christmas.
Also, you can check out her new glasses – a new professional look afforded by excellent job benefits!
I am so very grateful to be a witness to the growth and unfoldment of this amazingly wonderful individual!