Book Review: The Invention of Wings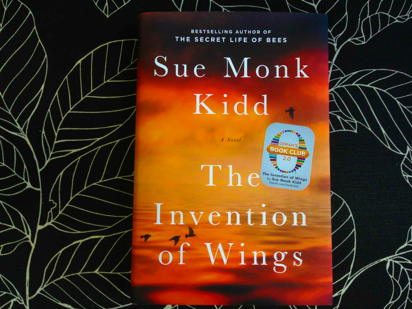 I loved this book and give it five stars. It is probably the best novel I will have read this year, and that is quite a statement in June!
Sarah Grimke, the main character in this book, is a real person in the early abolitionist and women's rights movement (around the 1830's). The daughter of South Carolina slave owners, she was given – much to her abhorrence– a slave name Handful on her 11th birthday. Sarah spent her life trying to free both herself and Handful, and succeeds. Sarah's body was free but her mind was in prison, whereas Handful's body was imprisoned but her mind was free. I liked the fact that ultimately it was literacy mixed with courage that freed them both.
Written by the smash hit author of The Secret Life of Bees, I thought this one was better. I'll not soon forget it, and a bit spoiled, I am hesitant about moving on to read something else. This writing is excellent, and the story is told with compassion and colorful detail that it is believable down to the last inch. You really root for both of these women!
Also note that with one oblique scene of sexuality, this novel was written in a way to be appropriate reading for high school students, as well. Not only will it edify them with an understanding of the challenges of slaves and women in that time period, but additionally it can encourage them to liberate themselves to actualize their own hopes and dreams.
If you read one novel this year, have it be this one.