Movie Review: Seabiscuit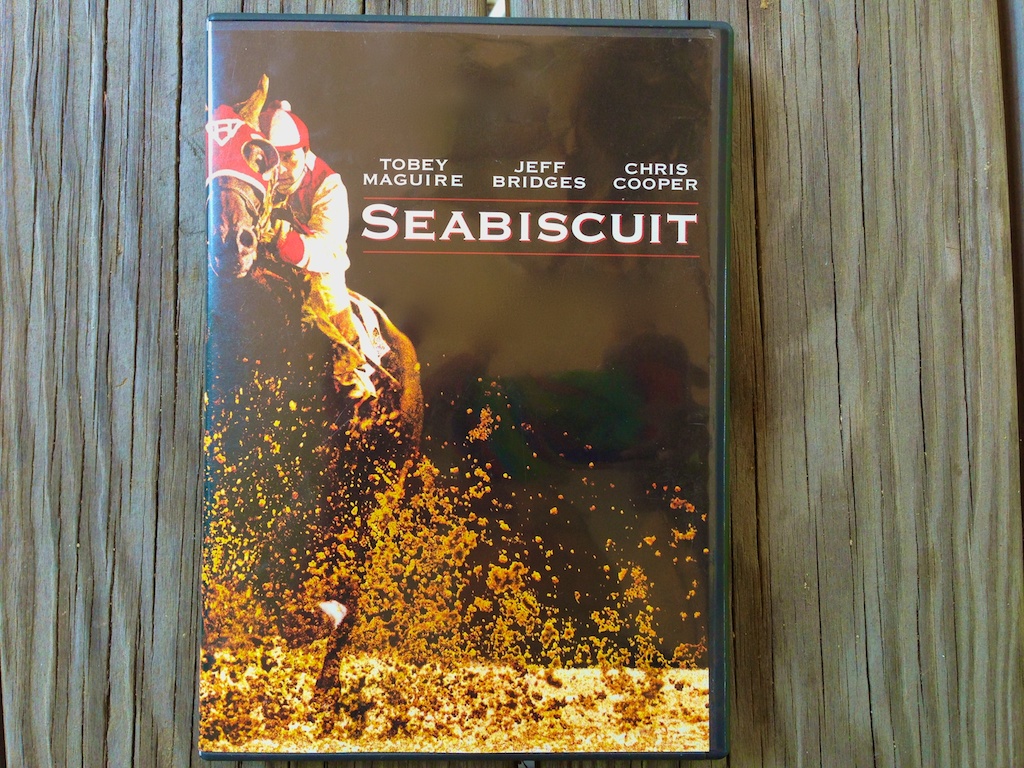 I never saw this film when it came out, but I remember it was a blockbuster at the time.  Now I know why.  I loved it and give it five stars, even though the critics on the DVD case only give it four.
Seabiscuit is a race horse of good pedigree, but is too small and a bit screwed up.  The jockey is well educated, but is too large and has his own dysfunctions. These two are put together by a grieving businessman and a reclusive trainer.  All are transformed for the better in the process and come out winners.
A worthy underdog to root for that wins, huge crowds of precisely detailed period clothing, and the fact that this was a throughly researched true story carefully reenacted in elaborate cinematography, were all appealing aspects of this movie.  But what I liked the best was the message that even if there are issues, there is no reason to give up.
If you, like me, have not yet had a chance to enjoy this inspiring movie about the triumph of the human spirit, I recommend you do.