Love my Knitting Girls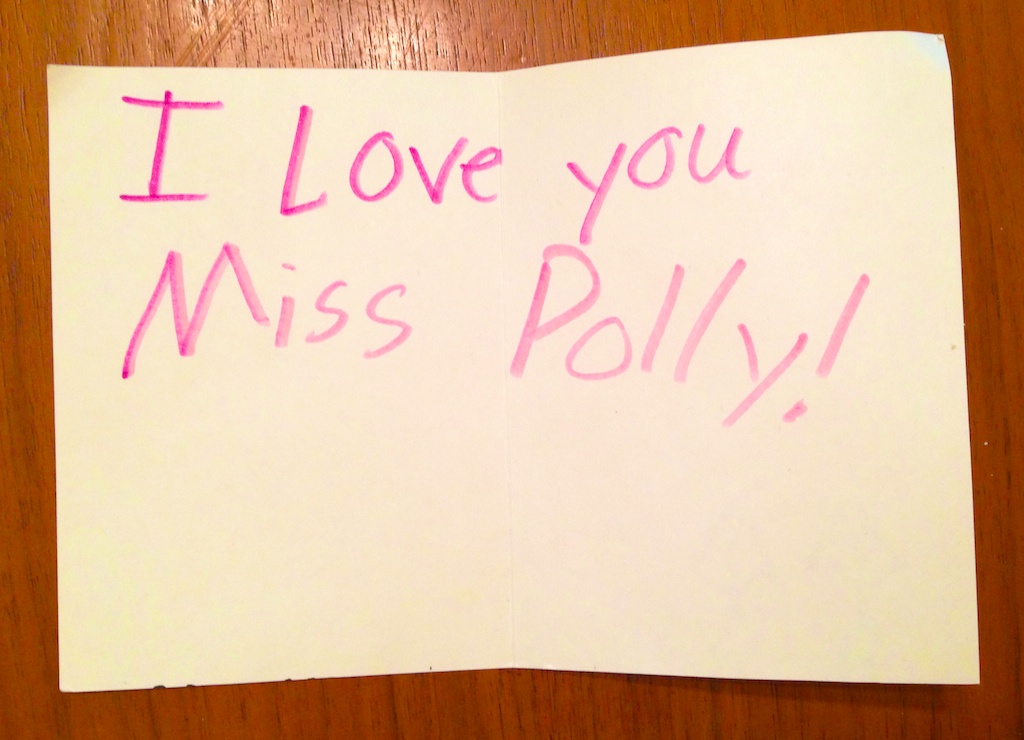 This year I taught a knitting class to some precious nine year old girls whose siblings were in older classes with our homeschooling group (that our youngest daughter was taking.) Since these girls were at lose ends while their siblings were busy, I volunteered to give them a constructive activity during the same time frame.  The classes for the older kids were held at a church two blocks away, so these delightful young ladies met at my house for tea or lemonade, lots of snacks, and a little bit of knitting.
It has been a love-fest since the beginning.  I love all over them, hug them heartily, bask in their wonderfulness and feed them full of nuts, veggies, fruit and the home-baked treat du jour.  In return, they run into my arms to get swooped off their feet, are enthusiastic about my art, my cooking, my home and spending time with me. They compliment me by never wanting to leave.  They say I'm a good teacher when all I do is be myself with them. This is very nurturing for everyone.
Truth be told, not much knitting goes on.  They are each knitting a felted purse, which at this rate will be done when they are about sixteen. Given the food they pound down it should really be considered an eating class, but today they dubbed it a "Love class" which further warmed my heart.  That works for me, but we won't broadcast it as such; we'll keep it our secret and resume knitting on those bags next year….
Meanwhile, yesterday was the last day we meet this school year.  Don't you love the cards they gave me?