The Tesla: A Car of the Future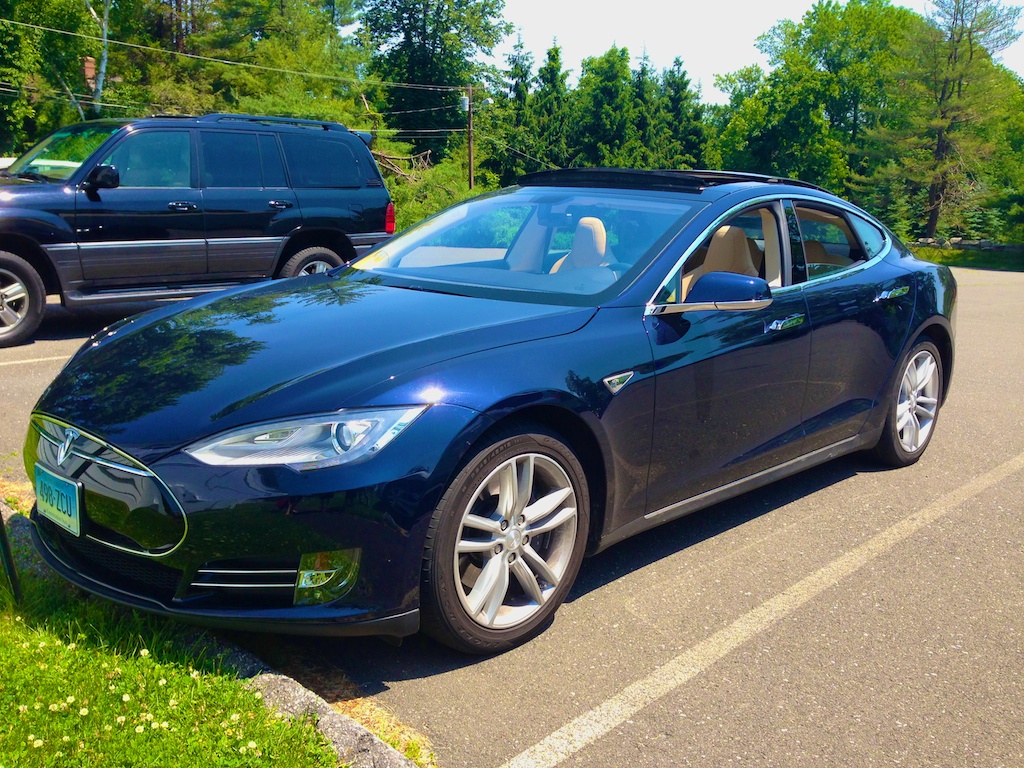 One of our friends from church writes car reviews for Consumer Reports, and gets to drive around all sorts of new cars to test them out.  We are always curious to see what he is driving next.  Yesterday, it was the Tesla – the highest ranked car EVER in Consumer Reports history – and it is electric! This car has won all the big awards, including Motor Trend's Car of the Year.
Expensive to buy (this model was $90,000 but they start at $57,000), it is very affordable to drive, costing only three cents a mile for up to 250 miles per trip.  And Tesla is looking into starting up charging stations (it needs a 1/2 hour to charge) so cross country trips are possible. 
It is hard to imagine that there is no engine, and the extra trunk space in the front is definitely a surprise.  The controls are like having a mounted iPad complete with internet.  The door handles retract and pop out for use as you approach with your key, and the skylight is a window on the whole top of the car, which opens halfway as a sunroof. Additionally, two extra seats facing backwards are tucked down below the back trunk and easily fold up into position so the car can sit seven when necessary.
The environmental advantages of this car are huge, but that's not the only reason this car is getting gushing accolades.  Tesla set out to build a great car, not just a good electric car.  Apparently they did it, and I'm told it far outshines the turbos I love for their zip and power.