What Is On These Things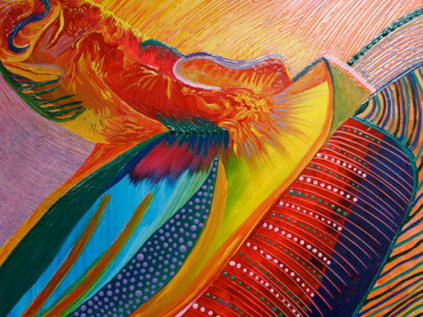 I found this framework of prompts on the April 25th entry of the Design so Vast blog and thought I'd give it a try:
Vanity – Anything good God gets the credit for, which wipes out vanity fairly expeditiously. And if we're talking about the type of furniture which I think we are, that is just as obsolete in my life, as I rarely even get lipstick on anymore, let alone primp. I don't even have counter space in my original 1927 retro bathroom.
Perennial to-do list – Praying and seeing everyone in the best light, ready to see God able to heal anything, being supportive of my children, cooking the next meal, reading something, expressing myself creatively, putting out the next blog…
Refrigerator Shelves – Organic carrot juice, organic Greek yogurt, dozens of local farm eggs, leftovers of various types in glass snap containers (usually at least a soup and a side dish), cheese (cheddar, feta, goat), two drawers of fresh organic veggies, maple syrup, organic milk, cream and butter, capers, nut oils, spicy black bean dip, hummus, wasabi mayonnaise, honey mustard, Dijon mustard, a half gallon glass container of Tazo Passion unsweetened ice tea, and about eight salad dressings.
Itinerary – My husband and I will will take turns moving kids around: we'll move our oldest home from Annapolis and resettle her in Syracuse, we'll move our middle one home from Swarthmore, then to a camp counseling job in Pennsylvania and back, our youngest will fly to Colorado to herd cows from a horse and hopes also to be in an off-shore program in Maine as well.  My husband will be in Boise early in July; I'll be in Maine in September… meanwhile we'll be at the Quarry this summer in the all the in-between moments, and working the rest of the time.
Fantasy Itinerary – Several months in the Alps hiking and painting.
Playlist – Canon in D by Pachelbell, Reflections of Passion by Yanni, The Bricklayer's Beautiful Daughter by William Ackerman, Beautiful by Gordon Lightfoot, Adagio by Secret Garden, Maple Leaf Rag by Scott Joplin, Joy by George Winston, Acoustic Garden by Tingstad & Rumbel, Simple and Sweet by Hilary Stagg, Redemption Songs by Bob Marley, Imagine by John Lennon…
Nightstand – An old, small, glass Welch's grape juice jar cleaned and repurposed for lidded bedside water refilled nightly, my 10 year daily journal, my cell phone charger, a copy of Science and Health with Key to the Scriptures by Mary Baker Eddy, a tissue box, and whatever other book(s) or periodical(s) I'm reading.
Workout Plan – Once a day I try to either 1) bike– either the neighborhood, or to New Pond Farm, or the Rail Trail in Carmel, 2) Walk/Hike– either the neighborhood or Huntington Park, 3) Go to a spin class (wish this was available more often!), 4) do time on the elliptical (not very often as I find it too dull), or 5) swim at the Quarry in the summer. I usually show up for this in some combination or another about five out of seven days a week.
iPhone – Email, Facebook, Twitter, Words with Friends, Evernote, Brushes, Calendar Reminders, MyFitnessPal, Goodreads, WayofLife, Listomni, GoVerse, Pandora, Skype, Maps, Pocket, Kindle, camera. I use my phone incessantly!
Top 5 List – color, mountains, metaphors, sunshine, hugs, books, paint, fall foliage. Or is it love, respect, authenticity, joy, creativity, compassion, harmony, diligence?   You could do a whole meme of top 5's, like food (popcorn, avocado, salmon, arugula, crispy bacon, peanut butter, eggs, chocolate covered caramel) or flowers (zinnias, tulips, lilacs, peonies, poppies, hydrangea) or colors (orange, turquoise, purple, magenta, cadmium red, hot pink, cobalt) or places (Zion National Park, Lake Louise, the Tetons, Schoodic Peninsula, Mount Rainier, black sand beaches of Olympic National Park)…  I guess I don't do well limiting myself!
Bucket List – Write a book, clean my office, go on extended visits to Patagonia, New Zealand, and Switzerland/Austria, as well as some tropical atoll in the Pacific, have a studio space where I can paint large and work on projects simultaneously, sell more of my artwork, heal the blind and the paraplegic, be strong and svelt, have a bank account big enough to be generous, be a catalyst for a new renaissance, live long enough and be sharp enough to know my great-grandchildren well.
Mind – How to express infinite Love, how to paint God, how to parent in a way to promote authenticity, happiness and fulfillment of purpose, what to cook next, what will satisfy the hungry heart and turn collective humanity on a sustainable course, when will I get my act together, where will that next inspiration come from, why is the color orange so fabulous, what is the essence of being, and overwhelming gratitude for beauty and goodness everywhere.
Blogroll – Virginia Harris, CSB (Christian Science), The Thinking Mother (homeschooling friend), Katrina Kenison (wonderful author) …and many others!
Walls of your Favorite Room in Your House – oh… not sure what is my favorite room, but there is a lot of my art around, a lot of books, lots of windows, and usually some fresh flowers and homemade food, all of which make for a wonderful room!
Liquor Shelf – no such thing. No one drinks in this house. I haven't had any alcohol since the early 80's.  We don't even do caffeine.
Last Credit Card Statement – mostly food and gas which add up quickly! (Also airfares for the kids, subscriptions, homeschooling Spanish class…)
Screensaver – close ups of my artwork in pastel, gouache, watercolor, oil, collage, acrylic and multimedia.
TV Every Night – I think we only get three channels and we hardly ever watch it, except for Masterpiece Theater on Sunday night, which we watch about a third of the time. (We are currently watching Mr. Selfridge.)
How would you answer these prompts? What are on these things for you?