Spring Photos of New Pond Farm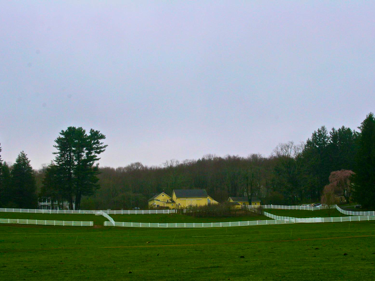 Enjoy these photos of spring at New Pond Farm in Redding, CT just before the leaves burst. I love the vividness of the new, wet greens, against rich, fertile earth, the rushing of water, the old weeping cherry, the Canadian geese on their way north, the skunk cabbage, the sound of frogs, the practically fluorescent lichen, the spotty algae, the sweeping vista of fields and farm, as well as looking upwards in the deep dark pines to a stormy, mauve sky.
We are so grateful to be members here, with their great educational programs and feel especially fortunate to be one of twenty families eating off this land in their CSA program.