Sandy Hook Elementary School Killings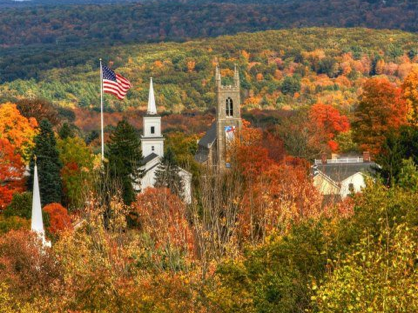 Yes, that's Newtown, a beautiful, idyllic part of my own community – the kind of place horrible things don't happen.  But that flag is at half mast now.  Elementary children were senselessly mown down. The perpetrator killed his mother in her own home, which happens to be next door to a good friend of mine, whose child, fortunately, was spared at the school.  The phrase "too close to home" comes to mind, but there is no place where this is okay.
My reaction to this is frankly more that of a mother, than a spiritual healer; I relate to President Obama when he first responded more as a parent than his job title. Today I have both wept and spewed anger.  Neither help, I know, but I feel so for everyone, I have been beside myself. Murdering innocent children? That's despicable: devastating beyond comment. But a son killing his mother? I feel that too; she must have tried her best and this is what she got for her efforts.
I feel the prayers of healing flooding in from everywhere, and I'm so grateful for them.  We had a most spectacular sunset this evening (photo below) and I couldn't help thinking of it as symbol of all the worldwide prayers headed our way.  Please keep them coming.
I find it fascinating in situations like this that prayer itself, so out of fashion in most contexts, instantly becomes a trending topic on twitter. And Facebook connects us as never before.  Below is a short, moving post on Facebook by author Maya Angelou, garnering over 80,000 comments in 20 minutes (and an hour later there were 181,000). The replies of one unified voice were saying, "I'm sorry."
I picked up our daughter today from the airport; she's come home for Christmas to this. She took the picture below of the Sandy Hook exit on the highway, which is one exit before ours. Later, she posted eloquently on Facebook: "…Tonight, I am grateful to be with my family and am grateful to know that close friends are safe. I am grateful for the first responders and the dedication of our elected officials who are doing their best to get to the bottom of this atrocity. And I am grateful for the warm community in the Newtown area that is rallying around the families most hit by this tragedy. As we move forward, let us cling to this love we have for each other. While we cannot grasp what would ever motivate someone to commit such a horrible crime, we can hold fast to that which is good: the love, support, and goodwill of our community. Let us not use this violence as an excuse to breed distrust and grow apart from one another. Let us use it instead as a moral imperative to find a solution to these mass killings and create stronger communities where no one feels so lost that they need to go on a killing spree. Only by doing so can we truly honor the lives of the beautiful children who passed away today. Please join me and my family in prayer tonight for a more peaceful world."
One of the local homeschool kids I know shared this on Facebook: "Hey guys. I just wanted to say that in light of the tragedy I have been doing a lot of thinking. I really learned that you can't just take every day as a gift, but also every second. You can't hold grudges or stay mad at someone because you don't know if that will be the last time you see them. If you do hold onto grudges and stay mad at people, then you become like that guy who did what he did today. I guess what I am trying to say is that I love all of you guys. Even though I don't always show it. Even if I don't message you guys, or if sometimes I am a little awkward to be around it doesn't mean that I don't love you guys. I just figured that now was a good time to let you all know." 
Because of young people with these kinds of attitudes, we'll get through this.  I recommend this article in the Christian Science Monitor which says, "…the ultimate solution lies in each individual understanding that these shooters act out of the same anger, fear, and hopelessness that their violence evokes in us. We cannot afford – as individuals or as a society – to keep mirroring their motivating angst."

So even I must move past tears and despair to prayer. I must get past feeling like if I had prayed better yesterday this never would have happened. Infinite good is still my God, and there is no place for this whole incident in ever-present goodness; it's just not there.  Even if lemons were made for lemonade, I don't believe in a God that allowed this horrific thing to happen. However, I am confident that He can redeem it.

We must love so large as to touch every broken heart, not only those violated and grieving today, but also those fascinated by the attention this kind of thing commands who may be susceptible of following suit. Our love must include all in it's embrace, leaving not a single one of God's children out of His promise of beneficence and security. I believe God is Love itself which is powerfully working in every one of us without lapse, all the time.  We each can better express this in order to insure mutually lasting safety and peace.

I keep thinking of a line from our hymnal, "keep us from our own undoing…" Meanwhile, I love all of you and I'm so dreadfully sorry!