NYC Church Alive Summit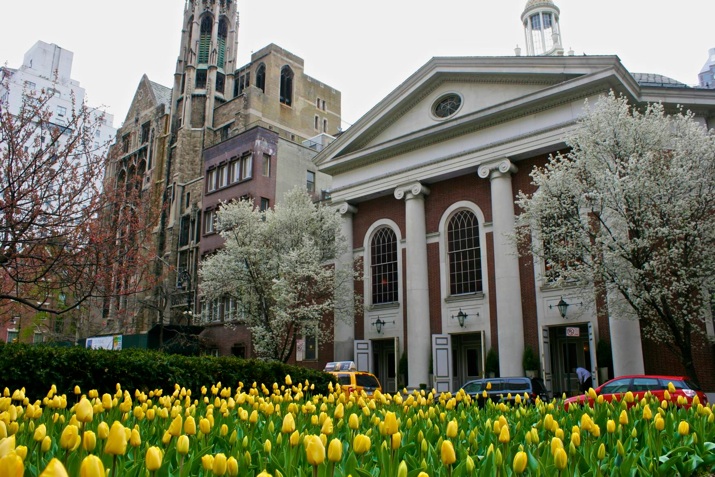 Today my husband and I attended the New York City Church Alive Summit.  The best part of it was the people.  We got to see and spend time with wonderful people we know from all over, that in some cases we haven't seen for decades! We also met lots of new people that we hope to remain in touch with.  People came from as far as Georgia, New Mexico and Wisconsin, but mostly were from the the tri-state area of New York, New Jersey and Connecticut.
The following are tidbits of what was discussed:
•    Every part of church is designed for your spiritual growth.
•    Rotting roots do not yield any fruit and you will know your tree by its fruits, so the right soil is imperative.
•    History is important in understanding our legacy.  The Mary Baker Eddy Library in Boston has 60,000 visitors every year who are not Christian Scientists.
•    Defend our expectancy of church growth.
•    We use the 89th edition of the Church Manual!
•    We are no longer waiting for others; if we see something that needs to be done, it is ours to do.
•    There is more holding us together than is pulling us apart.
•    Fan the coals of your church's mission: Heal. Reform character.
•    Healing is not recovery, it is discovery.
•    Gather the harvest by mental not material means.
•    Pray: "Father teach us the life of Love."
•    An expert built the Titanic but an amateur built the arc.
The Christian Science Board of Directors skyped in to answer questions from where they were scattered around the world in places like Germany and Korea.  There were workshops on everything from the practice to church music. My favorite workshop was called Shepherding the Heart.  I also loved the group reading of the Sermon on the Mount, with each verse read by someone different from varying translations of the Bible. It was both poignant and instructive, with that microphone passing around, to hear the range of voices in our church.  And it was great to hear again the song "Who will heal the World? Hear am I; Send Me," which is so inspiring. I haven't heard it in years.
I'm grateful to have been able to be here for this.  It was a blast from my past to be back in my branch church of over two decades ago.  (I was somewhat stunned by the foyer ceiling turned gold!) We really appreciate the loan of blog reader Anne's Upper East Side Penthouse and God's gift of free street parking!