Snootzelfruits (& Why We Created This Helpful Word)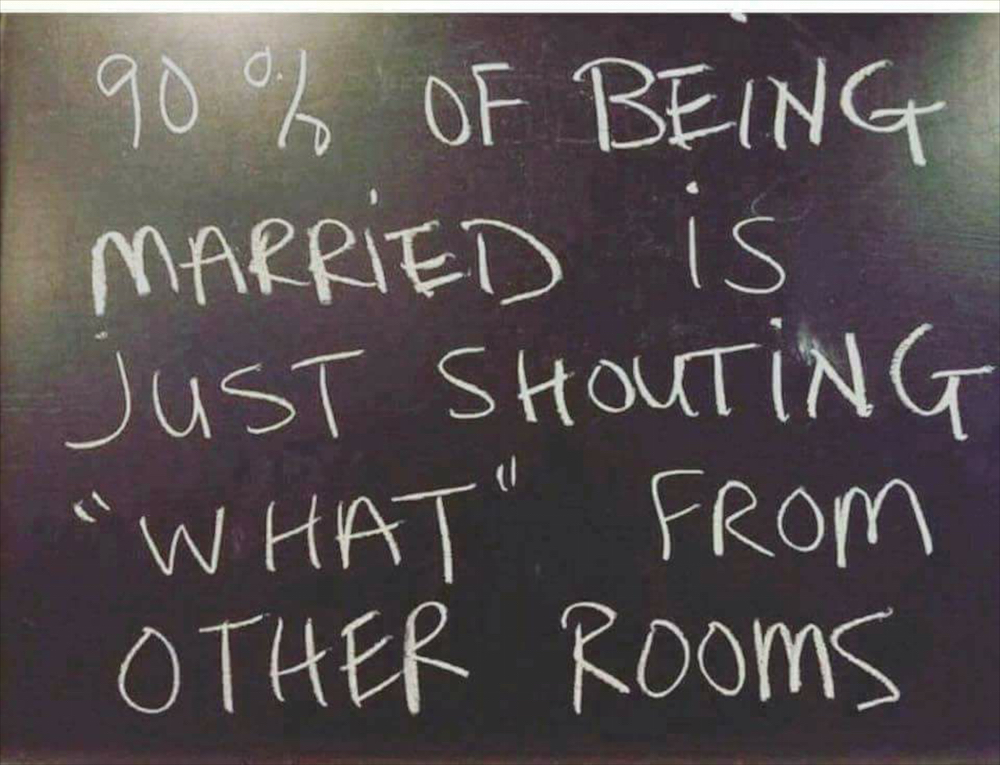 When I saw the above meme, I realized that maybe I should share with all of you the helpful word we created and utilize often in our home: snootzelfruits.
That meme exists because some other people besides us have found it to be all too true. And because we know that what you claim has enormous power over your experience, let alone the even greater magnitude of power something has that you repeatedly claim, we realized we don't always want to be saying, "I can't hear you."
My husband and I are both probably extra sensitive to this having known people well that have suffered with hearing loss. We do not want to ever open any door to claiming that for ourselves. Thankfully, there is nothing wrong with our hearing, but we often talk to each other from the other room, unaware that the other person is near running water, standing next to a flushing toilet or some kitchen appliance, etc, or has their earbuds on.
Instead of being frustrated and shouting, or claiming we can't hear (when of course we can, but there is distance or interference obscuring what was said) we chime out a cheery "Snootzelfruits!" It works really well as a code word. It incorporates that you missed what they said, and please, can you wait a just a minute already, as well as suggests that they might want to come to where you are before talking to you.
So try incorporating this in your home instead of claiming you can't hear, when it is just that the disposal or vacuum is drowning out what they are saying. And I urge you to watch carefully the things you claim all the time for yourself (especially those pesky statements that start with "I can't")!
"Snootzelfruits" is a lot more fun than "shouting 'what' from other rooms"!