Book Review: The Shack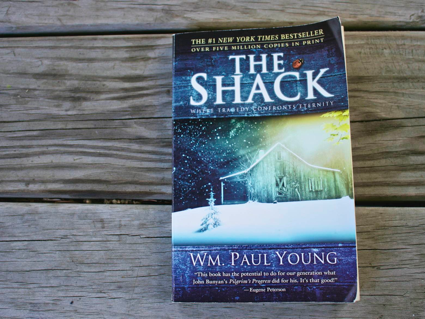 A whole lot of you wanted me to read this book, and so I finally have. I must say, sales of five million self-published books is quite impressive. But I've had serious mixed feelings about it. I would have enjoyed the discussion of eternity more if I didn't have to wade through tragedy to get there.
There was a lot of theology here that was too stereotyped and corporeal for my sensibilities, but then there were brilliant departures that were simply wonderful. The way the trinity was expressed I had a hard time with, but I certainly prefer God as a buxom black woman in the kitchen to the usual bearded white man in the sky. This hints at the motherhood of God which I think too often is overlooked.
I was fascinated that Jesus wasn't "a Christian." I loved the repeated point that it is all more about relationships than following rules! I do think God is "especially fond" of each of us. But there were some overall premises here I thrashed with and object to. It makes me wonder what I would write, but I know it certainly wouldn't involve the brutal murder of an innocent child. And while I could have extracted a plethora of great one liners from this book to share with you, I decided you might rather do this for yourself.
I am left mostly with gratitude that people want to wrestle out these big issues, and are looking for guidance to that end. I give this heartfelt, challenging title four stars.