Book Review: The Kitchen House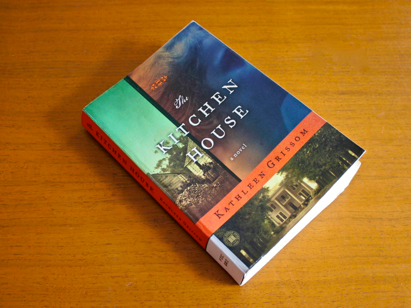 My oldest sister recommended this novel to me and it was compelling enough to keep me up way too late, finishing the second half of it in one sitting. I am torn between giving it four stars (because so much bad stuff happens I'd never condone) and five (because it is a plausible, honest, and rings all too true.) It is certainly well written and riveting.
The novel takes place in the late 1700's and early 1800's on a plantation in Virginia. This story is told in two voices: one, a white indentured servant who was an orphan brought up with the slaves and then introduced into white society, and the other, a negro daughter of the plantation owner. Both are on the fringes of the black/white divide which isn't as separate as one might think. The divide is really more between the good and the evil. For most of the book, while generously sprinkled with decency, it looks like evil is winning. But by the dramatic ending, one believes good will eventually reign.
The characters were easy to love and in some cases, easy to loathe, while always being believable and distinct. What struggles for the human spirit to endure! Together they test the ties of family and stretch the boundaries of love, while overcoming seemingly incessant adversity.
This is Kathleen Grissom's first novel, and I look forward to more from her. She writes with authority born of sound research, and a compassionate but frank expression. Her writing is eloquently descriptive, for example: "I might have been more frightened of her had she not given me an early benediction of her smile… when she smiled, her deep facial dimples appeared as though to punctuate her easy disposition." But this articulateness was deftly subservient to a gripping plot and did not bog down the pace at all.
I'm glad I read this heart-rending book. It portrays an uncommon and unvarnished glimpse of slave life in the early south. How fortunate we are to not be living with that atrocity!