Movie Review: The King's Speech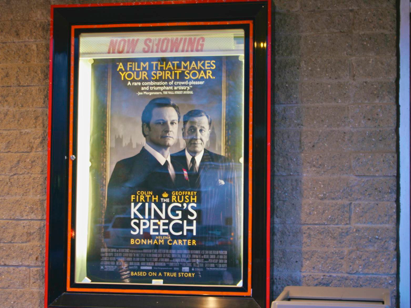 I can't decide if this movie is four or five stars. It is about Queen Elizabeth's father King George VI who unexpectedly rose to the throne when his brother skipped off to marry an American divorce, Wallis Simpson. Problem was, he had a bad stutter, and especially with the advent of radio along with impending World War II, he was going to need the ability to unify his country on the air.
Add an unconventional speech therapist to the mix and you have not only a breakthrough in real life but a movie about transformation and friendship among equals. This true story is especially interesting to me since the speech therapist was actually a Christian Scientist. This was a touching film, but one I felt could have been dealt more triumphantly. Regardless, this is one of Colin Firth's best performances I've seen: quite an acting job by him! You'll be glad you saw it!