Book Review: Major Pettigrew's Last Stand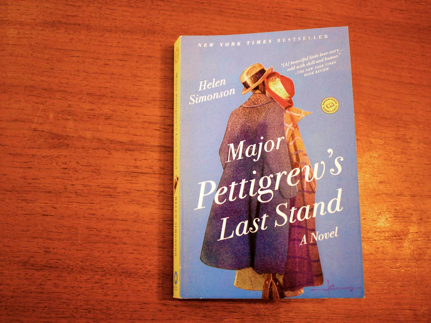 I really enjoyed this book and stayed up late last night finishing it. It is about two widowers who fall in love in their sixties with someone each of their respective families consider most inappropriate. Major Pettigrew, a proper Englishmen, and Mrs Ali, a Pakistani shopkeeper, are a wonderful pair that you root for all the way, even across their considerable cultural differences and in the face of disapproval from almost every corner.
There are several other sub plots that move the story along: we follow the relationships of both the Major's son and Mrs Ali's nephew, the unfolding of a revealing soiree at the country club, and a couple pointed dilemmas surrounding how some property might be divided up. Traditions and expectations hang in the balance. Land and guns and religion and tea are important, but in the end, life and humanity and love are what matters.
"That's what love is about… It's when a woman drives all lucid thought from your head; when you are unable to contrive romantic stratagems, and the usual manipulations fail you; when your carefully laid plans have no meaning and all you can do is stand mute in her presence. You hope she takes pity on you and drops a few words of kindness into the vacuum of your mind." page 298
I recommend this well written, excellent book, and give it five stars.