Book Review: Letter to My Daughter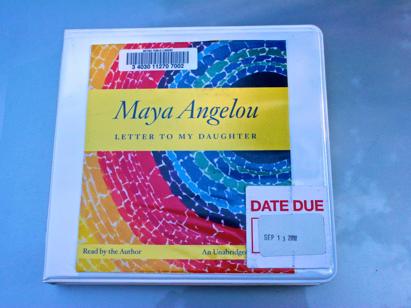 Considering what this book could have been, I found it disappointing, and only give it three stars. Maya Angelou is an amazing woman and you do glean from this memoir what she was up against, and that her personal struggles made her strong.
This book was written to the daughter she never had (all of us) and I was looking forward to some distilled wisdom that she would want to pass down as her legacy. Instead we hear the stories of her teen pregnancy, and her near death experience in a domestic violence situation. She was saved by praying to God as well as by the tenacity and acceptance of her mother. And this is the take away message for us, along with clarity that that is not as easy as it might sound.