Movie Review: Spitfire Grill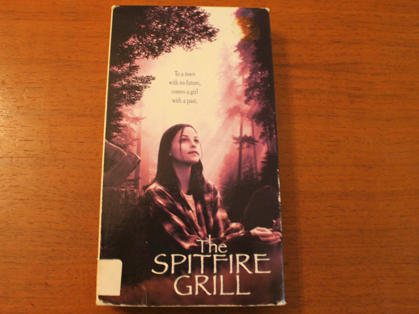 I bought this video at a summer library sale because I remember it being acclaimed at the time (it was the Sundance Film Festival winner of 1996) and I knew is was about a female inmate trying to find her way back into the world after a prison stint.
This topic was pertinent to us since my husband leads a weekly Bible study in our local Federal Correctional Institution for Women. He has often wondered what happens to those women after they pass through the revolving doors of prison, so I thought this movie might be interesting in that regard. It was very much so, and worthwhile for many other reasons as well.
I really liked this movie and give it five stars. My thought keeps returning to it in a good way, even though the content was sober in nature. It is mostly a story about redemption, but it also highlights why we shouldn't limit or prejudge people. Preconceptions, however justified we feel them to be, can be disastrously damaging. The same is true about fear.
Regardless of circumstances, a mother's love is tenacious – a never ending bond impossible to shake. This movie explores these themes in a thoughtful, compelling way. You find yourself really caring about the characters and appreciating their development. The ending also has a subtle twist that makes you smile.
I'll note here, that while this film does not depict violence (or sex) it was rated PG-13 for the mature subject matter explored and the verbal description of the main character's crime. But this film has good discussion potential for older teens (and adults!) willing to consider it seriously.
I recommend seeing this film and pondering its messages. You'll be glad you did. How much of a chance for a fresh start do we offer someone?