Poem by Me: Receiving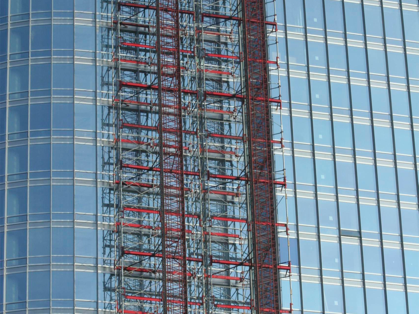 You'd be proud of me, I'm actually cleaning out my office, which has been long overdue, but is finally progressing in the right direction. One of the side benefits is I'm finding all sorts of things. The poem below is one of the things I was delighted to see once more.
I vividly remember writing it. At the time, I had my own engineering firm propping up skyscrapers in New York City. I wrote this poem during a private lunch before a important interview for a new prospective client whose project was huge in scope. I was very prayed up and inspired when I wrote this poem. I am convinced it was the thinking summarized that day in this poem that landed me the biggest client I ever had. That job was an enormous blessing in many ways.
I share this poem now in hopes that it can bless many likewise in need of receiving in this economy…
Receiving
We receive
as we patiently wait
are diligent, assiduous
as we trust
as we are stalwart of character
full of integrity
open and expectant when we ask
grace has given us:
all we need
the universe around us
spinning full of love
we are abundant as we accept:
infinite goodness
no room for lack
the work is ours:
it is complete at conception, unfolding
it comes with everything it needs
it is vibrantly sustained
we are occupied, engaged, gainfully employed
impartial supply:
is ready for everyone (including me)
is unconditional (clear, definite and forgiving)
is ever-present and available (ours here and now!)
Polly Castor
10/18/95