Grace Notes #30 (with Photos)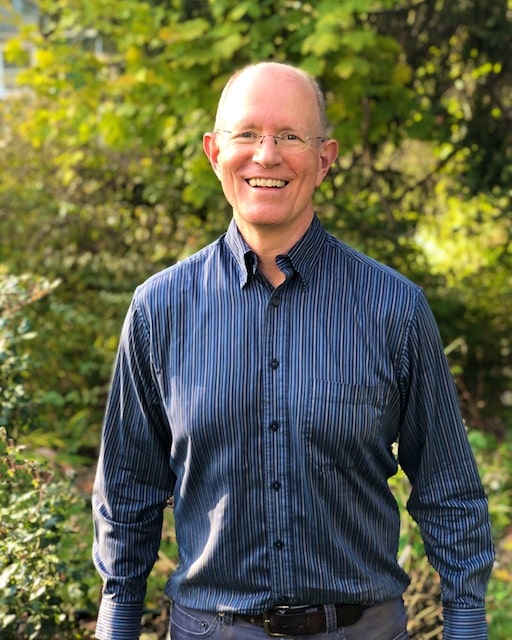 This is a periodic blog feature I call "grace notes." It occasionally captures my jottings of incidental gratitude. My hope is that this practice will make me (and you?) more aware of the constant flow of amazing good we are perpetually steeped in, which we are surrounded by all the time. It is here only asking to be noticed and amplified.
So now I am furthering my ongoing goal of appreciating such a continuous, overflowing abundance of random good. I've even taken photographs of some of them with my iPhone, which you can see in this post.
So let's start this gratitude list with:
the fact that my middle sister, who had a "severe" case of COVID-19 is now out of the hospital. We are so grateful! It's not over yet, with either her or her family, but we think the worst is past. We are grateful to everyone who prayed for her. I'm also grateful for the ongoing support and time my older sister has put in during our middle sister's illness. It has been a long time since the three of us talked together on a daily basis, and this was also appreciated.
Yay, that our youngest daughter is home for Thanksgiving week; we quarantined on both sides to make this possible. It is great to have her here!
I'm grateful that my husband's podcast has celebrated its first year, and is being heard in at least 90 countries around the world. (See bottom photo of him with candle for his first year celebration.)
I'm grateful that our older daughter had a good vacation in Mendocino– a much deserved break from working long hours on behalf of education for the state of California, during an especially difficult time. We are missing her this Thanksgiving, but are grateful she is safe. I'm grateful too she now has a car and can get out of town on occasion.
I'm grateful for walks most days at our local state park. This has kept me sane. The fresh air, the exercise, the vistas, the foliage, the reflections, the ever-changing light, have all been deeply appreciated and life affirming. I even saw a bobcat in the wild there last week! I'm grateful for my little red car that gets me there too, five minutes away. (Look in the photos for who parked next to me!)
I'm grateful for the doing of art. I'm grateful for all the metaphysical ideas explored and necessary in the doing of art: composition, color, texture, design, and the ongoing internal conversations. I am grateful for the process and that I have that in my life.
I'm grateful for books and fellow readers in book groups. I'm grateful for Libros.FM where you can get audio books by supporting your local independent bookstore instead of Amazon. (Let me know if you are interested and I can send you a coupon). Books have helped me travel mentally this year, and have me feeling less stuck; I'm grateful for that.
I'm grateful for Instagram where I post photos most days, both for my original account, and for my new food one. Like this blog, these outlets for posting my ongoing inspiration and unfoldment are especially appreciated at this time of relative isolation.
I'm grateful for our garden produce, and our full freezer. I am also grateful for the last burst of dahlias that we brought in before the first frost. (See several photos of them in this post.)
I'm grateful the Christ talks to each and every one of us in a way that we can both feel and understand.
I'm grateful that I believe that God is immutable Truth and unwavering Principle, as well as omnipotent good.
I'm grateful for blenders, and pans, and zesters, and food processors, and measuring cups, and china, and glasses, and refrigerators, and stoves, and ovens, and electricity, and spices, and recipes, and ingredients.
I'm grateful for all those essential workers who have kept the food chain working. I am grateful for Costco (see rose display below) and Trader Joes (whose line you see in the photo below).
I'm grateful we were able to squeeze in a belated picnic table meal with our cousin (who is getting her PhD at Yale) before that first snow we had. (See photos.)
I'm grateful for warm, late afternoon light as it strikes my artwork in our living room, or warm, early morning light as it embraces my mother-in-law tongue plants in my office/studio. Also grateful for sunrises as seen from my office/studio. (See photos.)
I am grateful to finally be sorting through some boxes from childhood; see my dear Raggedy Ann and Raggedy Andy below. It is great to see them again. You can see I almost loved Raggedy Ann's face to shreds, so much so, a careful patch was needed!
I am grateful for regular spiritual study time. I'm grateful for practice clients, and soulful progress of all sorts.
I'm grateful for inspiration, ideas, follow-through, pens, paint, paper, new art journals, periodicals, the internet. I'm grateful for new pastels – I needed darks and purples (see photo).
I'm grateful to have sold several original paintings, and a few pieces of pottery recently off my art website.
I'm grateful our kids are being proactive paying off their student debt. (One is already debt free and the other two are gaining on it steadily.) I'm grateful for their conscientiousness, wisdom, work ethics, jobs, good choices, and budgets.
I'm grateful for sunsets, hope, gentle breezes, the rustle of leaves underfoot, hiking boots, roasting squash that fills the house with a homey smell, dental floss, hydration, diligence and dominion.
I'm grateful for poetry, words, alliteration, rhyme, rhythm, metaphor, imagery, similes, punctuation, meter, and content.
I am grateful for zoom that allows us to be separate but still somewhat connected, including for church, conferences, clergy associations, classes, book groups, and just hanging out together.
I'm grateful our younger daughter's cohort in her PhD program are all congenial and not competitive with each other. Going to grad school without leaving one's apartment is not ideal, but I'm grateful for this virtual camaraderie at least. I snuck a photo of some math she was working on yesterday and put it in the photos below. I'll just add here that I'm grateful for all those that enjoy doing the kind of work I don't want to do, such as this, as well as many other examples I can think of.
I'm grateful for my husband and the gracious pacing of our quiet, but purposeful, life here. In this post are some of the nice recent photos I've taken of him. I'm grateful we get along, that we see eye to eye on as many things as we do, that we share a love of God and all mankind, that we're supportive of one another, and that we have fun too.
I'm grateful for friends of all stripes.
I'm grateful for reasonable, moral people everywhere.
I'm grateful for small business owners, and those who are who are supporting them, especially during these challenging times.
I grateful a friend's daughter has just gotten engaged to a nice guy and is happy. I've known her since she was small. (See pirated photo.)
I'm grateful our niece spent her birthday happily in a face mask in a rented skid steer with her fiance shaping the driveway to their future home that they are building themselves. I'm grateful for joyful progress everywhere. (See other pirated photo below.)
I'm grateful women and minorities are starting to get more of their due and breaking those glass ceilings.
I'm grateful for safety, health, mobility, mental acuity, provision, a sense of humor, sleeping well, and that our heat has finally been fixed. I'm grateful for being wonderfully made, for my breath, and life, and song, and lungs, and heart, and eyes, ears, teeth, tongue, fingers, and feet!
I'm grateful for shoes, and coats, and underwear, and sheets, and towels, and carpets, and chairs.
I'm grateful for my computer and iPhone, and for all they can do.
I'm grateful for all the delicious, whole food I've been fixing. (Below see the one meal I had out in the last month. I'm grateful for restaurants too; I hope they can make it through this time.)
I am grateful for a season of Thanksgiving, always so needed, but especially this year.
I am totally grateful to you dear blog readers for being on this journey with me! I throw you such a wide variety of content and you are still here. Thank you for your patience with me. Thank you for being you, and being interested, and caring, and reading to the end of this post. I'm grateful God created each one of you.
Add your grace notes in the comments!