Recent Pages in my Bible Lesson Journal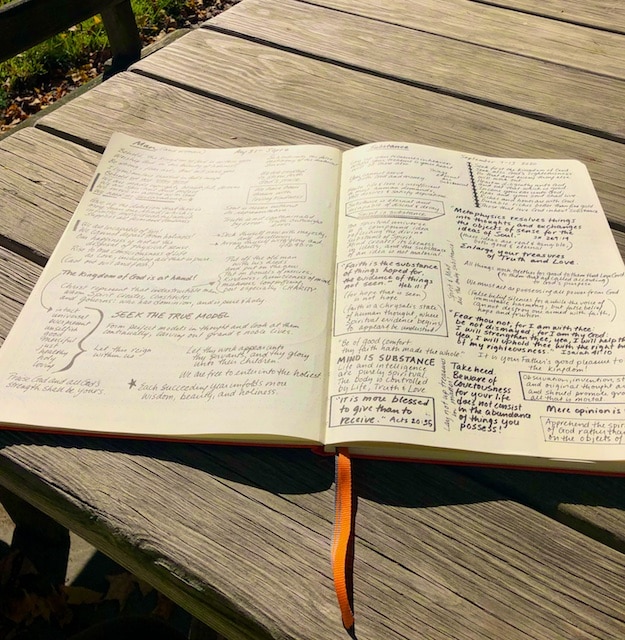 I'm pretty diligent about studying my daily Bible Lesson. I recommend using a journal to write out what you need to ponder, and to also put things in your own words to better have it sink home for you. Lots of the time I just focus on only parts of sentences, or a turn of phrase. Other times I write myself or others into generic terms, or remove gender language when it is getting in the way for me. I also enjoy looking for connections and themes between ideas.
I encourage you to make your Bible study time work for you. It is a time to learn and grow and you are the one that best knows what is speaking to you. At one page per week, some of these weeks I've written down more than others, but that says nothing about relative impact. Some weeks one idea is enough to carry me through, chewing hard on it, while other weeks I'm digesting them fast and furious. No one's looking over your shoulder; this is a conversation between your soul and Soul. Think function over form.
I don't write these pages for you to see; I write them for me, and let you see them anyway. Let me know if seeing them is helpful and something I should continue to share intermittently on the blog, or not. Meanwhile, either way, I'll be over here still doing them.
If you want to study the Bible Lesson I do, you can get it here.