Bits and Clips for September 2020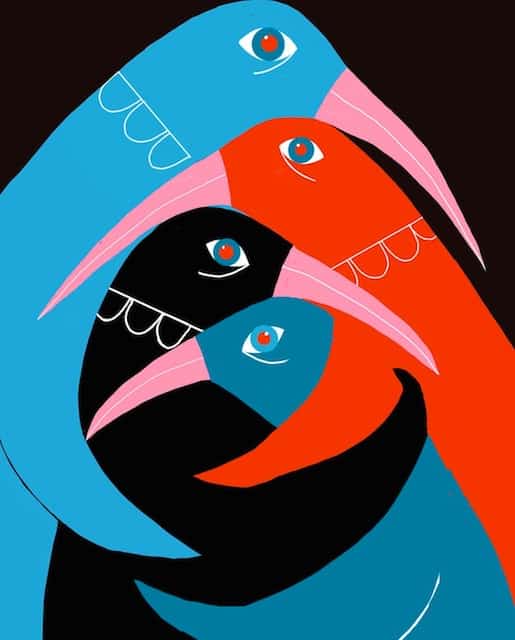 This bits and clips post is a monthly feature on this blog of the best that I saw, read, or heard on the internet during the past month.
This month was a difficult one, with the loss of several million acres of forest due to fires, the apocalyptic, asphyxiating air quality and eerie dark orange midday light in California, cresting 200,000 dying of the pandemic in the US (which is more than died in the Vietnam and Korean War combined), and the untimely passing of Justice Ruth Bader Ginsberg. The links and memes here cover those things, sprinkled in with much else. Especially check out the paintings and photography with the memes below.
I hope you find something inspiring, motivational, helpful, and interesting in this long collection, and I hope you look all the way through. Several of you may find that I've shared your own content! You are such a great group, it gives me hope for the world.
Art:
Give Yourself Permission to Be Creative
Book Lover Arranges Her Huge Library of Novels Into Imaginative Scenes
This Eco-Friendly Mural Uses Special Paint That Eats Smog To Help Clean the Air
Spirituality:
Ideas:
Confused About Voting? Here Are Some Easy Tips
10 Ways to Find Stillness in Turbulent Times
Are Trees Intelligent? Is the Universe Conscious?
The Surprising Habits of Original Thinkers
How Big Oil Misled The Public Into Believing Plastic Would Be Recycled
What I wish you knew about Portland
'Enormous And Tragic': U.S. Has Lost More Than 200,000 People To COVID-19
10 tips for coping with wildfire smoke, from a public health expert
Scientific American favors Biden in first-ever presidential endorsement
Broadcasting Joe Biden's Economic Program
Focus: The Ultimate Guide on How to Improve Focus and Concentration
Want to Accomplish More in Less Time? 9 Things the Most Effective People Always Do
The Art of Getting Things Done
Seven Ways to Foster Gratitude in Kids
Ruth Bader Ginsburg's Advice for Living
Remembering Ruth Bader Ginsburg (NYTimes video)
Justice Ruth Bader Ginsburg, Champion Of Gender Equality, Dies At 87
Remembering Justice Ginsburg: To my mom, she was 'Ruthie'
The Election That Could Break America
Books: