A Long Petal of the Sea (Book Review)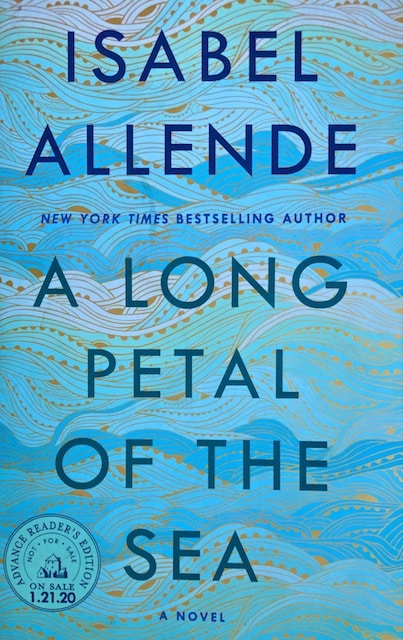 This is a new book of historical fiction, covering events I had never read about before. It starts during the Spanish Civil War, then proceeds in a hasty a retreat over the mountains to France, followed by becoming refugees headed to Chile, and then after being settled in Chile, were exiled again because of political unrest. The main character is a medical doctor of communist leanings, and those aspects are also pivotal to the story.
Because of the historical detail and war themes, this has its denser moments, which are eclipsed by the marital love that slowly overtakes this couple that was thrown together for expediency's sake. What they go through in one lifetime! Also eye-opening is the parts our country played in these political arenas, which were not always appropriate. And as an intriguing side note to the plot is a cameo role for Nobel Prize winning poet Pablo Neruda, a Chilean national.
If you want to read something set somewhere in time you know little about, you might find A Long Petal of the Sea interesting. (The title depicts Pablo Neruda's description of the geography of Chile.) The characters are vivid and strong, the writing (originally in Spanish) and translation are good. I give this novel four stars.