Book Review: My Grandmother Told Me To Tell You She's Sorry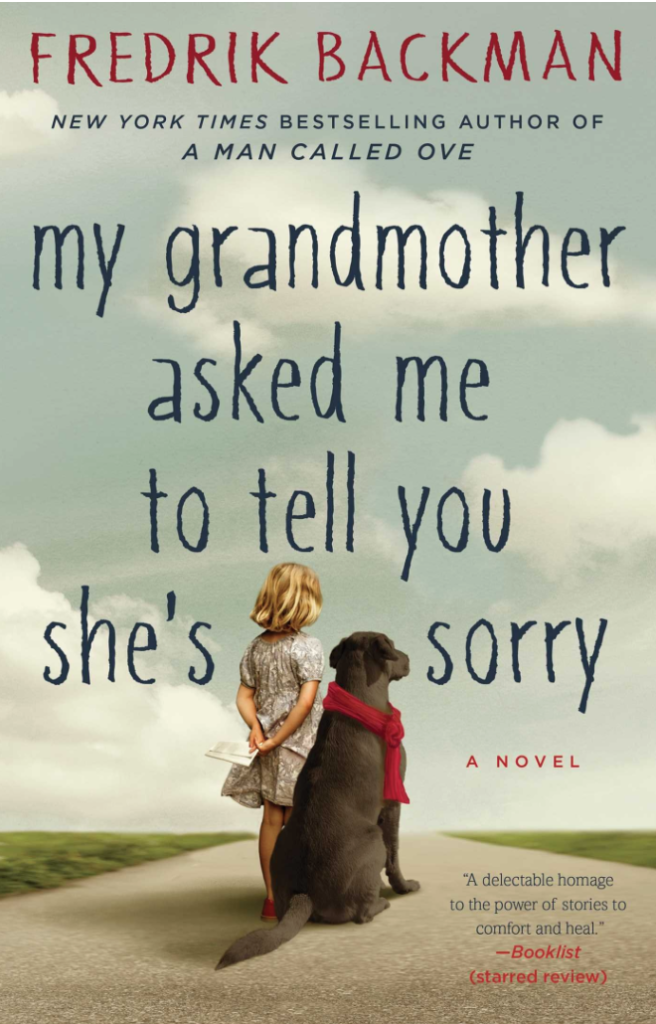 This book is as different and wonderful as the exceptional almost-eight-year-old-girl and her chaotic, cantankerous,  superhero of a grandmother are. If you can get past the fact that this book is "reality challenged" and fluidly interwoven between fairy tales, everyday life, and deep seated wisdom– and then back again– I think you might love it as much as I did.  I give if 5 stars.
It is about a precocious granddaughter, who after her grandmother's passing, delivers letters from her grandmother to those her grandmother needs to apologize to. Meanwhile, the granddaughter learns more about her grandmother, and processes her own emotions, not only about her grandmother, but of other needed things as well. The people her grandmother wrote to, intriguingly align with the fairy tales her grandmother told her about in the Land of Almost Awake, and through ten thousand eternities, an adventure unravels that brings understanding and resolution to everyone.
This books swings from sweet to loopy, from forlorn to funny, from mild to profound– all mixed and jumbled up as it is in a child's experience. The romp of discovering all the characters as unique as they are, and worthy of cherishing, with each one's imaginative quirks and foibles, is quite a pleasurable ride, even though the basic themes here are of forgiveness and the overcoming of grief.
This work of fiction is done by a master story-teller. Several blog readers have recommended to me A Man Called Ove, and this book is by the same author. I've had that book on my list, which I will now want to read sooner. There is also a book by this author with one of the characters in this story as the central, titled character, so now I want to read that one as well. The writing here is very engaging, chock full of creative similes and metaphors, executed in a charming, non-self-conscious way, that makes you crave more.
Books like this are why it is so great to have a book group, for I would probably not have known to read this novel otherwise. I am looking forward to discussing it this evening. If you have read it, let me know what you think!