Born a Crime (Book Review)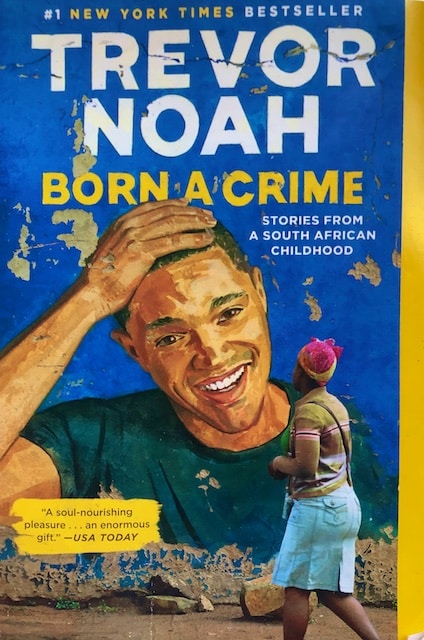 This book is an example of why you have a book group, for you read things like this that would have never come under your radar otherwise. Not watching TV, I had no idea of who this author Trevor Noah was. (For those who don't know, he's the current, witty host of The Daily Show, an American satirical news program on Comedy Central.) This memoir is of his growing up half black and half white (hence "born a crime") under apartheid in South Africa.
The book is good for an inside look at apartheid and the years immediately following, but is also an account of survival, of overcoming the odds, of the importance of speaking someone's language, of race and cultural differences, and of outsmarting the system. Mostly, it is a tribute to his remarkable mother, who was an independently minded, devout Christian, who overcame impossible situations through her steadfast faith. The way God helps her at the end of the book is not something you will not soon forget. Born a Crime is by turns funny and baffling and serious, and paints an unforgettable portrait of a time and place and mindset we don't often hear about. I give it five stars.
So give this one a read if you have not already. The audio version is done by the author and may be your best way to enjoy this, as there are many dialects that would be better embellished on audio. This is also true because the writing here reads as though he verbally dictated it, so listen to it in his own voice if you have the chance.