Reception for my Degrees of Abstraction Solo Show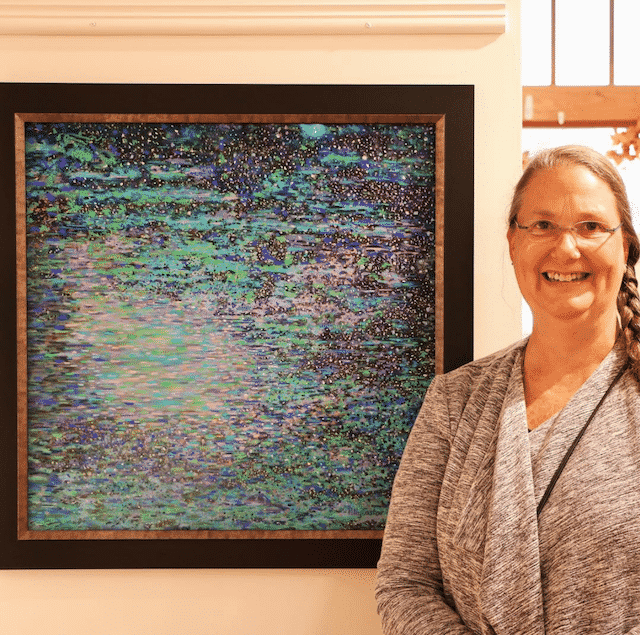 We had a lovely reception yesterday for my big one woman show: Degrees of Abstraction. People came from every department of my life: art people, church people, homeschooling people, book club people, students of mine, collectors of my art, and blog readers! Love to you all!  Thank you for your interest, support, and enthusiasm. I'm so glad you all came!
For the reception, the food was served all on my own handmade sgraffito pottery.  In addition to cheese and crackers, hummus, veggies, nuts, chocolate, and fruit, we served these three blog classics of ours with links below:
Vegan and Gluten Free Breakfast Cookies 
(And a big thank you again to my dear husband who made all of these for the event!)
In this post are a few photos to give you a sense of the occasion. I got many photos of some people, but sadly, I missed getting photos of everyone that was there.
The show continues until the end of October, so there is plenty of chance to see it before then, if you missed coming yesterday. The people that came recommend making the trip!