The Other Einstein (Book Review)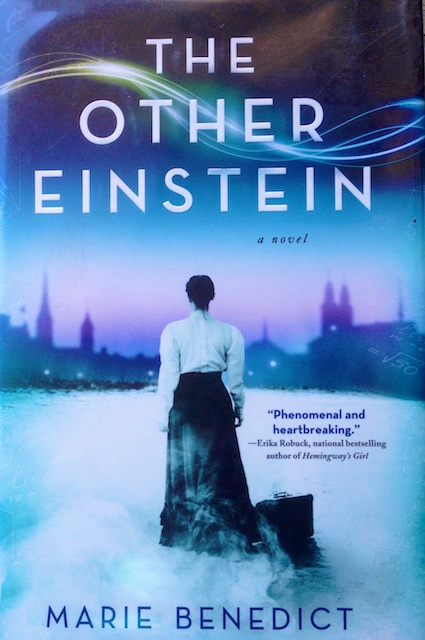 I have read extensively in the subject of Physics over the years and have long wondered about the first Mrs. Einstein's role in the origin of the theory of relativity. The fact that when she divorced him she was awarded all financial proceeds from his future Nobel prizes, only supported all sorts of evidence from letters that the early work was actually hers. Since the 80's when the letters were published, this issue has been hotly debated and remains unresolved.
Curiosity over this has not been mine alone, and finally there is a book putting pieces of this story together. Although the vast sum of this book is biography, it is respectfully fictionalized to weave history's threads together in a way that makes perfect sense. I believe that this book puts forward a version of events that is close to what actually happened.
Horrible as it is to read of a marginalized woman, it is a story that is all to familiar. More rare in contrast, especially for the time, was Marie Curie's husband who was her colleague, but who also championed her work. Fortunately we are entering a period when women are more likely to get their due?
I give this book four stars and encourage you to read it, even though the ending is not the happy one I usually would prefer.