Day 28: Trip Food (Part 2)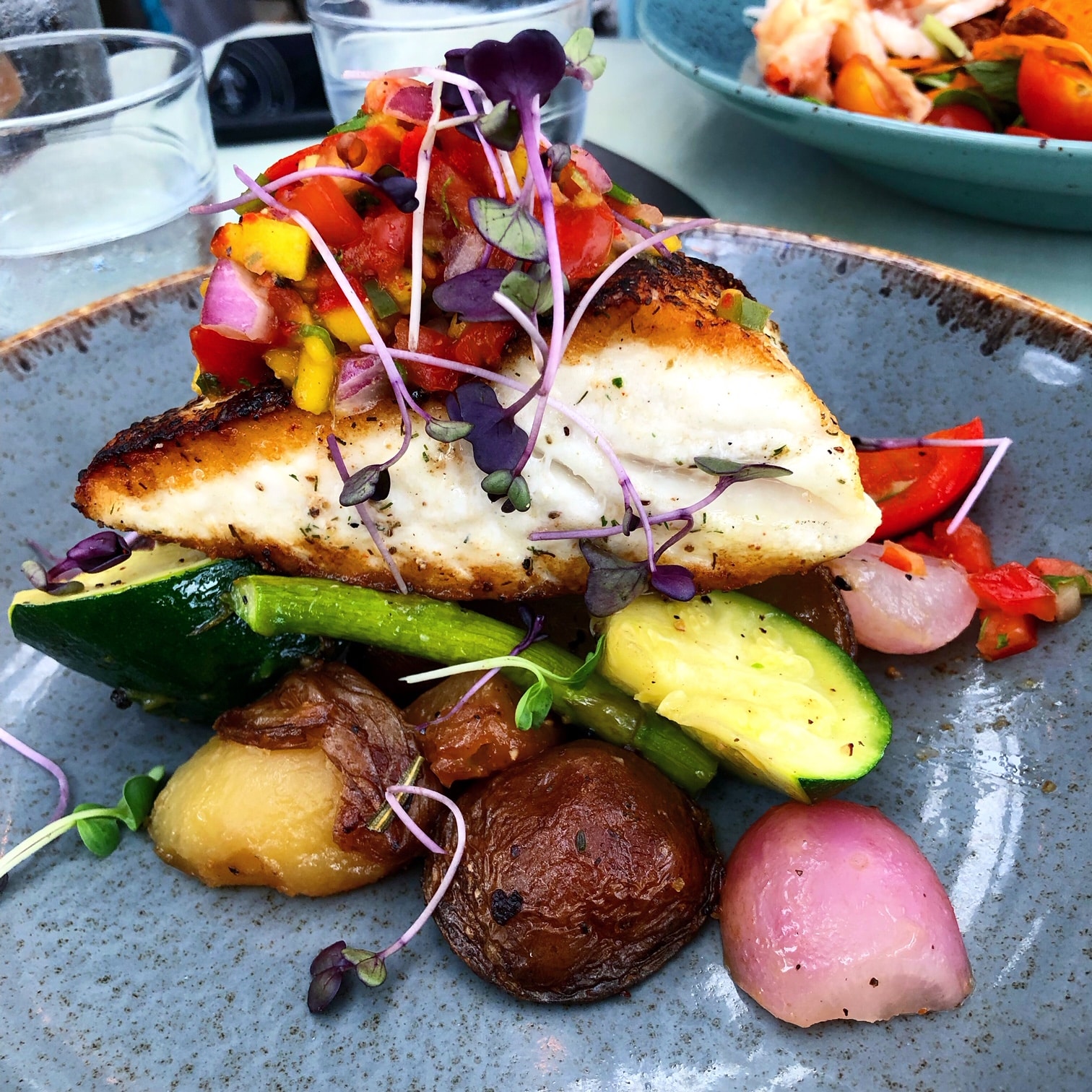 We've had some fabulous food. As we are driving today, I thought I'd share my pictures of our exceptionally delicious grub. And for those wanting to follow in our footsteps, here are out favorite restaurants:
New Brunswick: Calactus (Vegetarian–we went twice) in Moncton, and Flavor Downtown (went lunch, dinner, and breakfast) in Sydney, before and after the Newfoundland Ferry.
Newfoundland: Java Jacks (Lobster Benedict and great local garlic mussels) in Rock Harbor and The Norseman (best cod we ever had; we went to dinner and then back the next day for lunch) at L'Anse aux Meadows.
Prince Edward's Island: The Blue Mussel (wins best meal of the trip above; this halibut was marvelous, caught that day, and the roasted vegetables were perfection), The Dunes Cafe (Pear/brie/pesto cranberry flatbread! Wow, was it fabulous!), Richard's Fresh Seafood (wins best Lobster Roll, worth standing in line for), and Prince Edward's Island Preserve Company (great breakfast, and wonderful homemade jams).
With our food budget blown, and heading into the unserviced wild for the last leg of this trip, the last photos below show some of what campsite food looks like: lots of eggs, fresh fruit and veggies, tuna fish, yogurt, and the occasional fresh local seafood.