Six Color Studies I did at IAPS 2019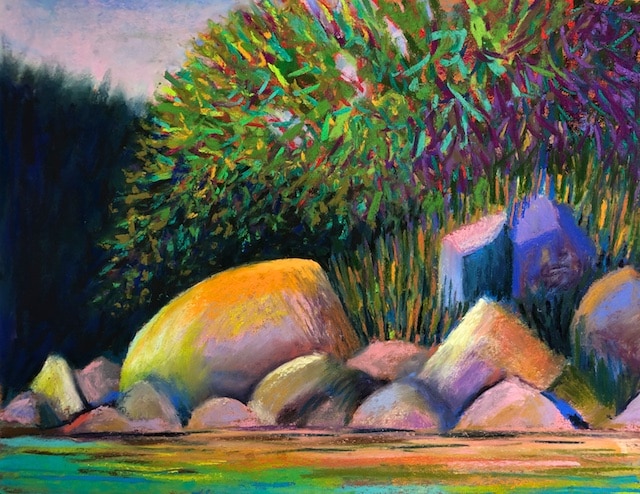 Here are six of the eight color studies I did while I was at IAPS.
The one top above, and last below, were done in Tony Alain's workshop, and those originals are available here and here. The one above is of a memory kayaking with our youngest daughter on Penobscot Bay in Maine.
The other ones between were 20 minute color studies done in Jacob Aguiar's Color Study Bootcamp. They are basically sketches to work out composition and color relationships. I may finish them someday. I did two other ones that I may use for possible future paintings, which I didn't include here.
I didn't paint as much as I expected at IAPS, and in neither of these classes did I learn very much. Tony spent most of our time doing demos (any why not, because he sold them), and in Jacob's class, I expected a big dose of color theory, which did not occur at all. He merely told us to paint small what we might want to paint large, and after two demos, (which he also sold), he then he set the timer for us to do 6 20 minute paintings.  I felt I could have done on my own time. Demos don't do much for me, but I realized why instructors like them.
The thrill of IAPS for me, and all my ah ha moments came in Dawn Emerson's Workshop. This single class is what made IAPS worth it to me.