Happy Birthday to our Youngest 2019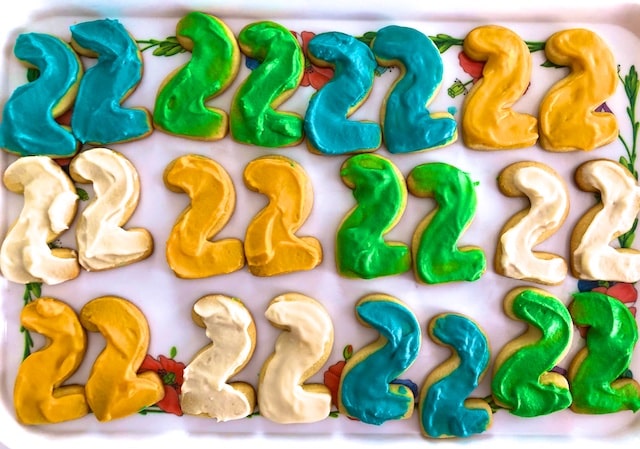 Happy birthday to our youngest!
Over the holidays, when we were in Savers (the fabulous thrift store supporting charity), our youngest spotted something that thrilled her: a century old Singer sewing machine powered only by a foot pedal– no electricity needed. In the drawer were all the attachments, too.
She craved refurbishing it and using it. My husband was happy to be a help or a resource for that project. She wanted it, and the price was right: low. So we bought it on the spot for her birthday, and took it home, hiding it until today. Yay! Now we get to give it to her. Now it is hers.
I know she is delighted with the prospect of both working on it and working with it. We are delighted that this is what she wanted, and it is reminiscent of the same child who at 13 begged for a food dehydrator for her birthday. Yup, we gave it to her. We also gave her a year ago at Christmas, fabric for the gorgeous quilt she is working on.
Last weekend, she found out that she already got into grad school for a PhD in Physics (complete with $$ WAHOO!)… now she just has to figure out if she wants to go. But regardless what she decides about that, we are very proud of her, and send her love, and kudos, and yes, this sewing machine is here waiting for her to love all over it.
We are so glad Laura came into our lives, and look forward to finding out what the future orbits of the sun hold in store for her. She's terrific and very loved and so fun to celebrate!