Checklist for Writing College Admissions Essays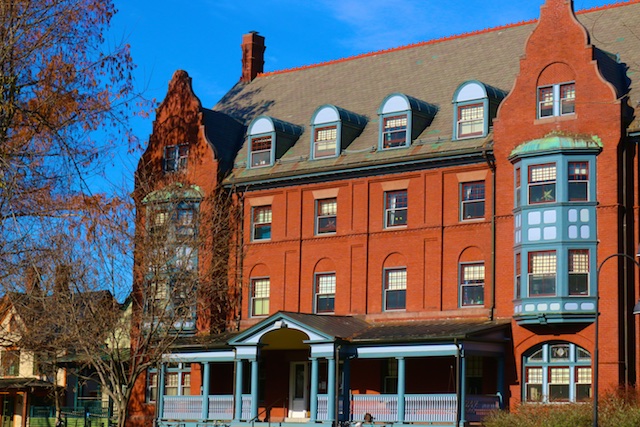 'Tis the season to be writing college admission essays! Please forward this post to someone you know who is in the throws of this right now.
I've had three children successfully navigate this process. I have visited countless colleges, and done copious amounts of research to see what should be in these essays. All that information I distilled into this checklist for my kids to have in front of them as they worked on their essays, and I encouraged them to use it as well to evaluate and revise what they had written. This list was a great way to give hands off guidance during this important project. My kids appreciated it, and I thought yours might as well. An effective college admissions essay will meet these guidelines:
College Admissions Essay Guidelines:
The essay should always be about you, regardless of the topic.

Distill the essence of who you are, and what makes you unique.

This is the only place in the application that they hear your voice. Make sure they hear it.
The essay should be written to give pleasure, not to impress.
This should be something only you could write about.
Your goal is to tell a great story, to paint a picture that pulls the reader into the moment so they can feel what you feel and see what you see.
Fresh observations of daily living make the best stories.
The essay should communicate depth and context, and illustrate growth, background, motivation, and contribution.
Be interesting. What makes you stand out from the crowd?
What are key qualities or character traits that sum you up? Make sure they are highlighted by what you write.
Don't repeat your activity list or resume. They have that information elsewhere. Give them what is inherently "you" that is not represented any where else in your application.
What are your perspectives?
Why do you do the things you do?
How have your experiences impacted you?

Reveal the way you think, and the way you operate.

Don't tell them, show them.

Have it be simple and heartfelt. No mental gymnastics, or professorial tone. Use good, even strong words, but

 this is not a time to flaunt fancy, affected 

vocabulary. Be natural.

The essay is a lens through which the college can understand who you will be on their campus.
What impressions of you do they have after reading your essay(s)? Is the take-away message what you want it to be?
Remember whoever reads this will spend less than five minutes on your whole application and reads zillions of these essays every day. What would you want to read under those conditions that still meets the criteria above?