Fennel Tangerine Fish Soup (Cioppino Recipe)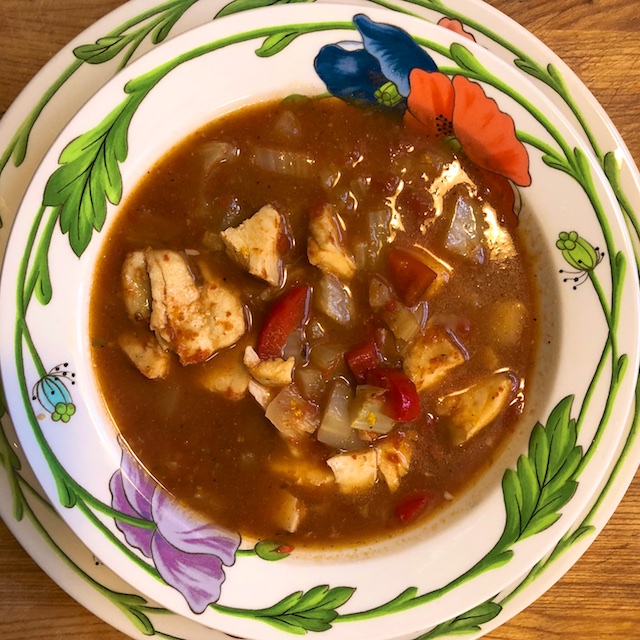 This tastes perfect this time of year when it is snowy and cold outside, and when tangerines are in season. Plus, it is quick and simple, which is great for such a crowd-pleasing hearty dish.
A photo of what seasonings I use is in the photo below.
Cioppino Recipe:
2 Tablespoons olive oil
2 bulbs of fennel, trimmed, cored, and chopped
1 red bell pepper, chopped
4 garlic cloves, peeled and chopped
1 teaspoon lemon-pepper seasoning
1 teaspoon non-salt spice blend or seafood seasoning
4 cups vegetable broth
1 15 oz can diced tomatoes (I used frozen from our garden)
1 pound of white fish (I used haddock), cut into cubes
1 large tangerine or 2 small ones (zest and juice)
Heat oil in large pot over medium high heat, adding fennel and red pepper. Stir until soft and them add the garlic and seasonings. Stir for a minute or two. Then add the broth and tomatoes and bring it to a boil. Add the fish and reduce the heat, cooking until the fish is done, about three minutes. Stir in the tangerine juice and zest, and serve!