Mary Poppins Returns (Movie Review)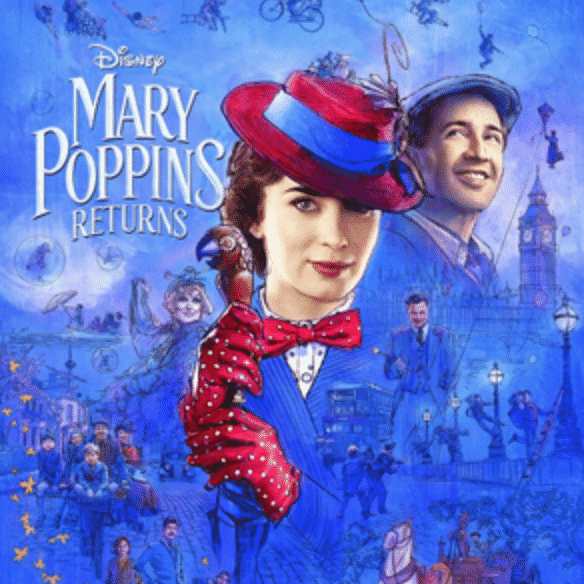 Well, we have been talking about seeing the sequel to Mary Poppins since before Christmas, but the holiday season was full to bursting. We finally saw it last night.
Both Mary Poppins and Jack were perfectly cast, and did wonderful jobs. The best moments, however, were the cameo performances by Colin Firth, Angela Landsbury, Meryl Streep, and Dick Van Dyke, who returned to his role 52 years later to dance on the desk as 92. That must have been satisfying.
There were some good messages here. Don't judge a book by its cover. Nothing is impossible. Gone but not forgotten. Try looking at it from a different perspective.
I don't have a whole lot of patience for scenes like the one shown in the second to last photo below, which were so over the top to get lost in the ridiculousness of their overwhelm. Some of the songs were okay, but couldn't measure up to the original as either catchy or singable. For these reasons I give the film only 4 stars.
But if you are sappy about the original like my husband, or my middle sister are, you'll want to see this one, so be sure to catch it on the big screen while it lasts.