My Antonia (Book Review)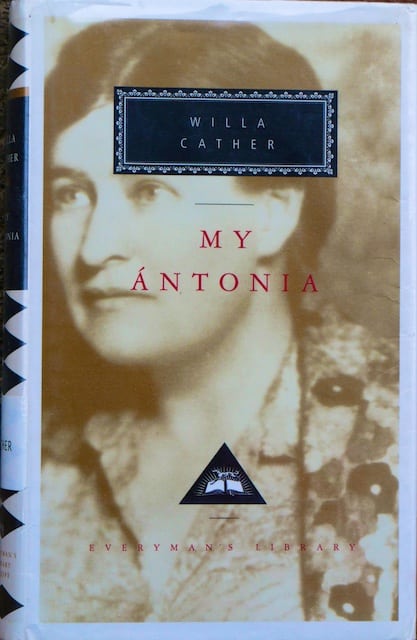 This is the "classic" I chose to read for my Reading Challenge for 2018. I had never read it before, biased as I was because of the author's antipathy for Mary Baker Eddy (whom I appreciate very much). That unfounded and inappropriate hostility caused me to be skeptical about whether Willa Cather had anything of value to say.
However, I am delighted to report that aside from one negative slur about the type of women "who start religions," this is an excellent slim volume. It reminds me of a literary version of the kind of content that Laura Ingalls Wilder wrote about, while this book is shared from a more objective stance, and is for a more mature audience of teens or older.
Written as if by her childhood friend and neighbor Jim, this is Antonia's story from his admiring perspective. She was an uneducated, plucky, "Bohemian" girl brought at 14 to a dugout in Nebraska. He was a farm boy, four years younger than her, who went on to be a Harvard educated lawyer, and this is his fond reminiscence of their rural and small town life on the prairie.
I was really glad to have read My Antonia at last, and thought you might enjoy it too. I give it five stars; it is a classic for a reason. Willa Cather's prose is outstanding without being fussy, pretentious, or self conscious. I'm over my prejudice against her misguided or misinformed attitude on one limited, specific topic, and plan instead to embrace all the good she has to offer!