Thanksgiving Photos 2018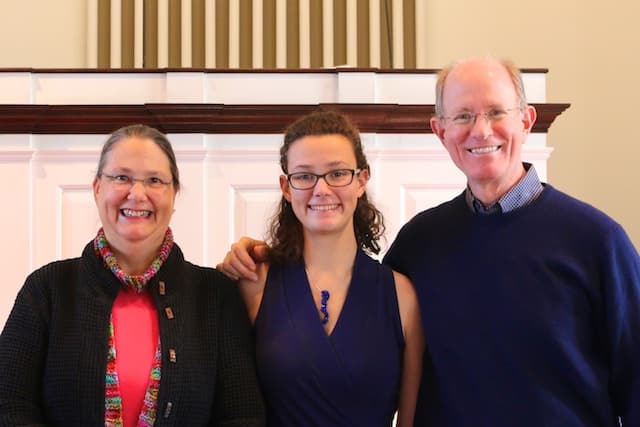 We had a lovely Thanksgiving and I hope you other Americans out there did too. In this post you can see our holiday in order of occurrence.
It started with a 12 hour drive on Tuesday to collect our youngest from college, so the first few photos are of the variable weather in Pennsylvania. She showed me her pottery molds she is making for her ceramics capstone project, as well as the new soda kiln they are rebuilding. (I do the return 12 hour drive tomorrow…)
Wednesday we spent the day cooking. I made a couple of our daughter's favorites, in particular Tuna Casserole with Coconut Milk (recipe), and Chachouka (recipe), as shown below. We also cooked for what we were contributing to the Thanksgiving feast: Caramelized Butternut squash (recipe) (I made seven!), my Flour-less Chocolate Cake (recipe), and James made his Spinach Quiche (recipe) (since two of us wouldn't eat turkey).
On Thursday, before going to dinner, we went to our annual Thanksgiving service at church and thanked God for our many blessings. Visiting from out of town were three of my former Sunday School students; it was good to see them, and I took some photos there too, as you can see below.
We then drove to my husband's sister's cabin in New York state for Thanksgiving dinner. We started with cheese, olives, eggplant pate, and hummus, followed by tomato soup. Then in addition to what we brought for the meal, she had turkey, stuffing, cabbage. broccoli, salad, and pumpkin pie. We had dessert later, around a fire in their big fireplace.
I have so much to be grateful for, but I need to mention here my gratitude for each of you readers of this blog! Thank you for your attention and caring. You are all wonderful, and I'm so glad this platform can bring us together!