Feel Free (Book Review)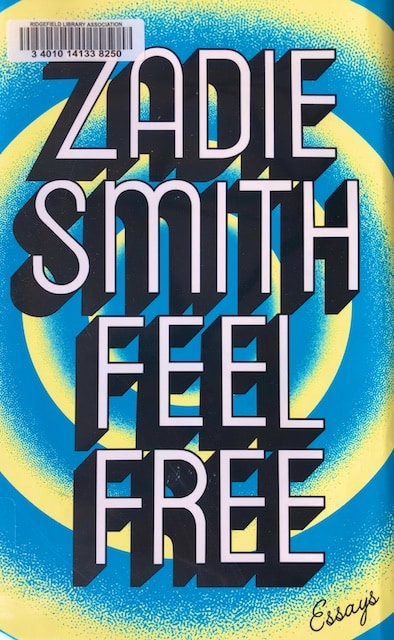 My Reading Challenge for 2018 includes a book of essays, so this is the one I read. It took me months to read in bits and pieces, and some of it was stunningly fabulous, while other bits just went over my head, probably because I haven't read enough Kafka or James Joyce to understand the breadth and brilliance of her literary criticism. My favorite pieces were about the relevance of libraries, an analysis of Brexit, the exploration of racial issues from this author's bi-racial perspective, and art, which are things I know enough about to follow, I guess.
What is amazing here is this author's fluid grasp on language, which makes me feel like I write on a third grade level. Reading her book reviews make mine look laughable, but then you probably understand mine, whereas hers I just enjoyed as waves of fluent language shot through with impressively facile vocabulary– then leaving me feeling like I wouldn't want to read any of the books they refer to. But she is so bright you feel like her opinion matters.
And although I did not like her book Swing Time, this book of essays did make me want to read her book White Teeth, which is on the PBS America Reads Booklist of the top 100 titles. That is the book that put this startlingly intelligent voice before the world.
Anyway, for those of you smarter than I am, or with a more literary background than my engineering one, you might enjoy this book of essays. I give it four stars, since it is amazing in one way, but it lost me in multiple places, not always proving to be accessible or relevant. She talks about the dialectic between form and content, concluding that form is the more crucial of the two, but what I guess I'm saying here is that I think content matters too.