Praying for Strangers (Book Review)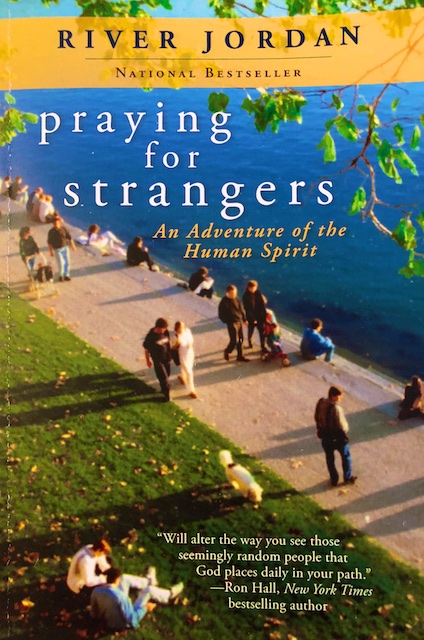 At book club in our local independent bookstore, we were talking about effective book covers and someone held up The Wisdom of Sundays, as an unappealing cover. I immediately quipped in its defense that I had read 67 books last year, and that had been the best one I read. (Read my five star review of it here.)
Fast forward to recently, when a woman whose last name I do not even know, now pressed this book in my hands, saying I must read it. Apparently because of my comment back in December, she had bought and read The Wisdom of Sundays, and had loved it too. Now she wanted me to have this one. And she was right; I am so glad to have read this, and give it four stars. I now need to find her and invite her over for dinner!
Praying for Strangers is written by a woman who had two sons heading off to active duty in the military, and was suddenly struck by a need to devote her thought to an unusual New Year's resolution: praying for a stranger everyday. This book chronicles that project and that year. I was moved to tears many times reading this. It is a profound project we should all try.
Written in short spurts, incident after incident, (and slightly repetitively, hence the four stars), you hear about overcoming a sense of self to really notice other people. You also hear about divine choreography, being led by spiritual sense of who to pray for, and the overwhelming blessing this project was, not only for those she prayed for but herself as well.
I can't think of a better way to honor Jesus today on Good Friday, than by recommending Praying for Strangers to you. Jesus was the ultimate example for this divinely impelled activity, and we could all use a lot more of this in the world. If you are looking for inspiration, or are desiring to jumpstart your practice of prayer, read this book.