Grace Notes #11 (with Photos)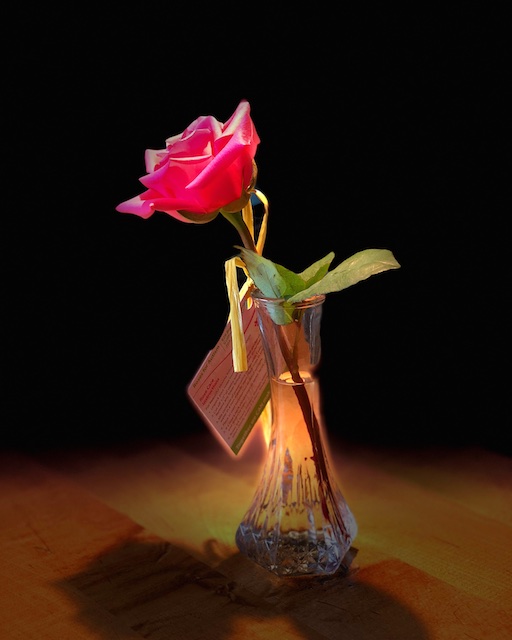 This is a relatively newer, periodic, blog feature; I call it "grace notes." It occasionally captures my jottings of incidental gratitude. My hope is that this practice will make me (and you?) more aware of the constant flow of amazing good we are perpetually steeped in, which we are surrounded by all the time. It is here only asking to be noticed and amplified.
So now I am furthering my ongoing goal of appreciating such a continuous, overflowing abundance of random good. I've even taken photographs of some of them –mostly with my iPhone–as shown in this post. Isn't the photo above amazing? Yup, it was taken with my iPhone.
So let's start this gratitude list with that:
my new iPhone and the fabulous photos it takes
being able to see so much of my husband's family recently in Texas, as well as some former homeschooling friends relocated to Houston, and a friend of our daughter's in Austin.
the three lovely meals we had out in Austin at restaurants that I totally recommend: Picnik, Parkside, and Second Kitchen
beautiful, interesting museums, and especially free admittance
friends putting me up in Vermont so I could go to that workshop
being invested in steady church attendance in both effort and heart
colorful, delicious winter citrus and that I know how to section it beautifully
an infusion of lots of new fresh groceries once I got home from traveling
check out in the photo my colleague's pastel set! It's not mine, but it's so awesome, I still love that it exists!
green tree trunks in the snow make me feel like spring is coming
Mary Baker Eddy's incredible contribution and how it betters my life everyday
that I redeemed myself with recent cribbage wins, having great hands, squeaking over the finish line by pegging out, coming from behind and winning, no longer in the dust on our cumulative, ongoing score.
our youngest home for spring break resting up
lurking gorillas
we finally got our mortgage refinanced. Alleluia! Thank you God.
walking at the mall in winter, although a bit thwarted in this by snowstorms, it is fun when we get there to do it
beautiful amaryllises for church all winter long (see photo delivering one in the car in snow)
faithfulness to the Whole30 and the feelings of food freedom I am experiencing as a result. Huge blessing!
freezing soup for leftovers in glass jars
reflective skyscrapers and marble halls
Dr. Seuss artwork
working toward complete consecration feels good
the fact that when I really decide to do something I actually do it (blogging everyday for almost a decade, etc)
I have a hairstyle I enjoy that I don't second guess and that it is inexpensive
that tree is still thriving even though it is so root bound! Inspiring tenacity!
that I do not drink alcohol and neither does my husband
new opportunities, new clients, new shows, new recipes, new ideas, new techniques, new blog readers, new hopes
good timing is always helpful and appreciated
that I am able to do what I do
camp cots and sleeping bags
State capitals, the work that goes on there, as well as each and every devoted civil servant
unabashed squirrels
that I'm being paid to teach abstract art to wonderful high school students at the homeschooling cooperative
that I get to give my talk on Abstract Art to the Connecticut Pastel Society
singing harmony
wrought iron fences
talking to daughters on speaker phone
jumping rope
old live oak trees with branches that hang low
prayer requests
a Saturday morning in my jammies until noon
talking on the phone unwired while driving and how fast it makes a long trip go
spectacular sunsets
seeing lightening outside of the airplane windows like fireworks but better
HOV lane to ourselves during rush hour coming out of Houston; a miracle like the parting of the Red Sea
my husband reading aloud to me
that I subscribed to Libro.fm instead of Audible.com –it supports local independent bookstore instead of Amazon.
cleaning house, scrubbing down, freshening up
claiming dominion
cancelations for snow
anchovies (who would have ever thunk?)
that God is the master of every situation
Instagram for following abstract artists, ceramics people, and Whole30 recipe bloggers
fitness apps
fish
white pens
that snow melt is fulling our reservoirs to capacity
spot lighting
well marked lanes on highways, especially in the rain
yummy leftovers in the fridge
the privilege and duty to try to reflect the warmth, radiance, and purity of Soul
watercolor crayons
gesso
not discussing gossip
kids respectfully walking out to protest gun violence
my book club and knitting group
grapefruit
the unfolding of wisdom
that divine Love has no variableness
kites
the return of bird song
that I spotted our first spring robin
that my sister will visit this summer
that our oldest daughter is dating someone nice
early morning light on flowers on our table
advance reader's copies of books
Words with Friends game on my phone and that I'm getting better at it
soon it is time to force forsythia branches
umami
jubilee