The Great British Baking Show (Review)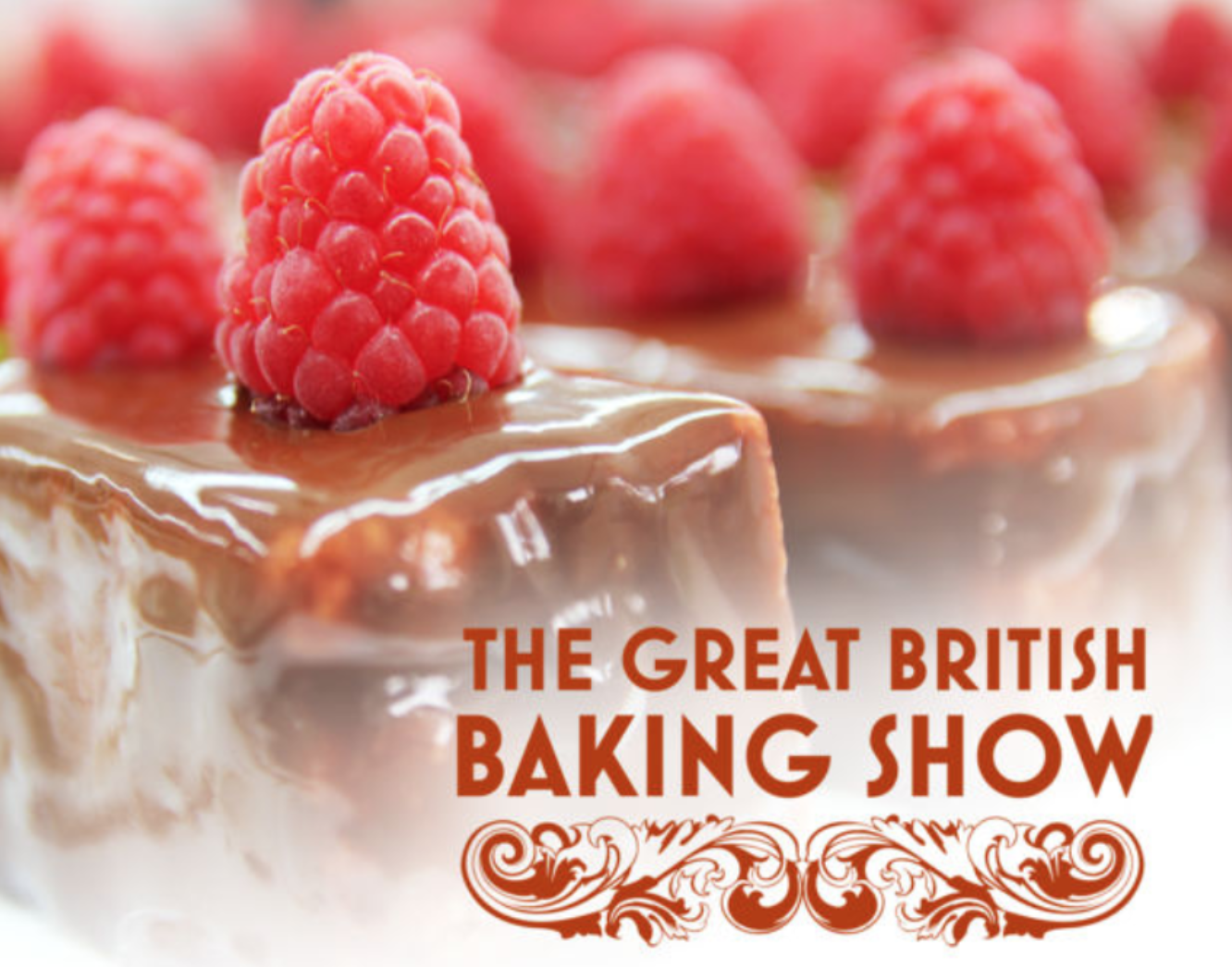 It's Friday again, and since December, we've been skipping date night at the movies in favor of watching chunks of The Great British Baking Show. We're now on season four, having started at the beginning on Netflix. (It is also on PBS.) We are loving it!
The show is a baking competition, but it is more about amateurs striving to do something well. It is also about creativity, preparedness, attitudes, not giving up, making good choices, and being cool under pressure. It is about the people, and over a season you feel like you got to know these regular folks at least a bit.
Some (like for me, Nadiya, the Muslim girl shown below) you are rooting for. Others you are pleasantly surprised at, and then there are those small, unexpected disasters that makes your compassion surge. Paul and Mary as judges are simultaneously very tough while also surprisingly kind. You never know what their reaction will be.
But it is not all stress and suspense. There is humor too, camaraderie, and sumptuously beautiful creations to watch being made. There are things to learn too, like a cadre of baking terms, concoctions I've never heard of, and techniques I've never seen.
It is great fun, even though I have no interest in becoming a pastry chef, and I'm not even eating sugar right now. But I love people trying their best and being creative, so this makes the perfect, relaxing, spectator sport for me.
So we are not glued to the Olympics, and haven't seen any movies in far too long. Instead, we are finding this show so diverting to watch, we thought you might want to know about it too. I give it 5 stars.