Christmas Photos 2017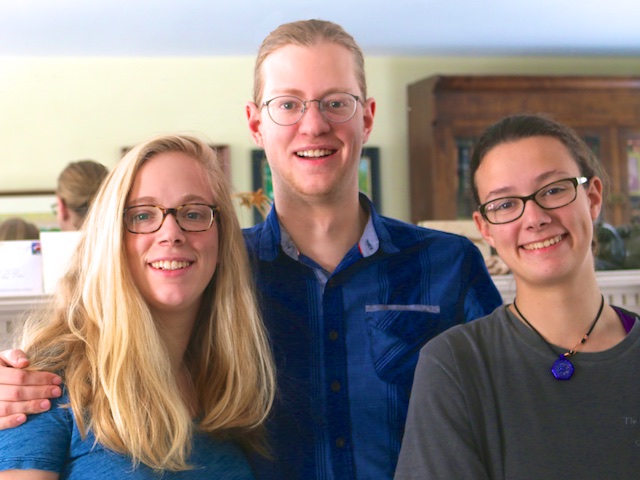 Here are my photos of our holiday. All three of our children were home (see photo above). It was particularly great having our son home from D.C., since he hasn't been here since last Christmas. It is good to see him so happy and truly thriving in every way.
We had a good time all together, talking, opening presents, cooking and eating meals, eating chocolate, and frosting and eating cookies. We played games and frosted more cookies, shoveled the snow, read greeting cards, washed dishes, read some, (I worked some), and then we played more games. We played Bananagrams, Cribbage, Coup, and Sushi Go. We didn't watch any movies. I was in my slippers for two days.
Our younger daughter gave our oldest a piece of her pottery and our oldest daughter brought an Italian red leather backpack from her trip to Venice for her younger sister. Lots of books were given to the five of us, mostly from among ourselves. An uncle sent big bills folded in intricate origami shapes. Our youngest daughter wanted flannel to make a quilt, so we took her shopping for it, and she chose some sumptuous brights. My sisters both sent me wonderful  presents, including curated, scanned photos from my childhood.
Church was nice too and some of these photos are from there. All around, it was a good holiday, and we are now poised to jump into the New Year with vigor. I hope you had a great time too!