Wedding Prep and Rehearsal Dinner in North Carolina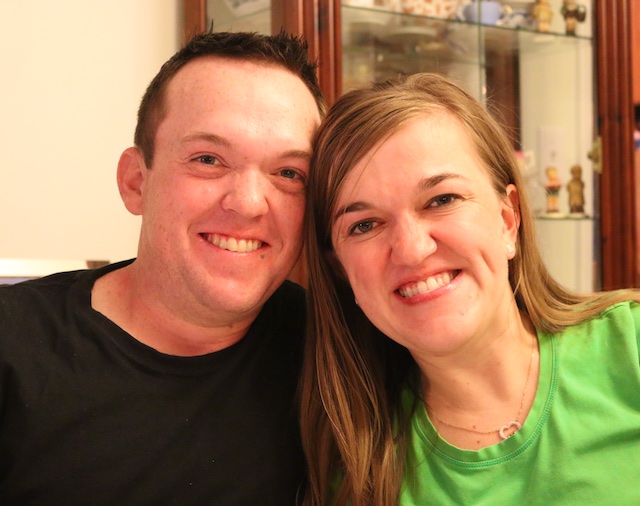 The photos in this post represent over 24 hours prior to the wedding. The time was filled with constant activity and it was great to be together with all these people.
We arrived a week ago Thursday evening, along with the other aunts, uncles, and cousins. We finally met the groom, and had dinner at my sister's house. She had to stretch the table diagonally out her dining room to fit all of us!
Then the wedding couple opened family wedding presents. We gave them one of my paintings, which is of a beautiful spot in Banff near where the groom is from. It was previously on my blog and you can see it better here.
Friday was full of wedding prep– mostly flowers for me. My sister had saved a lot of money by buying flowers at Costco, and she ordered almost a ton of them. We spent the day assembling them into bouquets for the tables, the front of the church, and in many huge tubs for the corners and entry ways. They came out great and really transformed the space. It was fun, but took more time than you might think.
The rehearsal and rehearsal dinner were lovely. They even served my husband's chow chow with the appetizers, and my mother's recipe of cut out sugar cookies cut out in their initials for dessert, along with gourmet pizza (gorgonzola pear was my favorite), and salad.
Check out the photos of all the joyful activity and flowers in this post. The actual wedding pictures I'll post tomorrow!