The Summer Before the War (book review)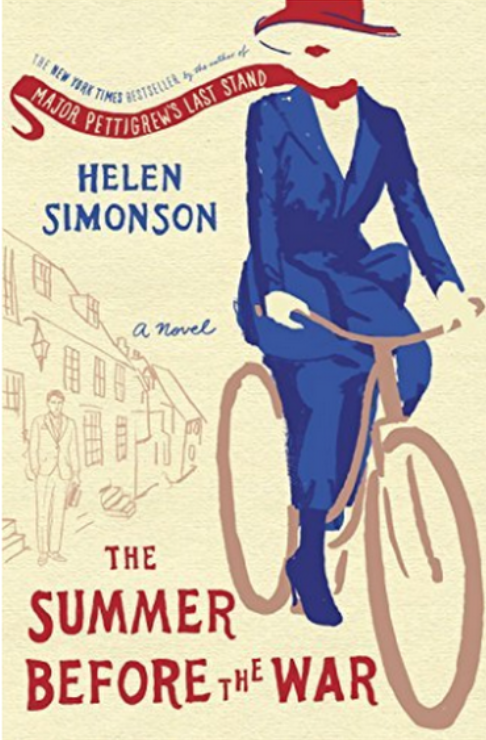 I've done a considerable amount of driving around lately and enjoyed listening to this book while doing so. It is a gentle, unhurried evocation of the time preceding the First World War in small town England, then follows the first troops to France. It is a bittersweet–but more sweet than bitter– tale about (mostly) likable characters and the difficult times they find themselves in.
This author wrote the best selling Major Pettigrew's Last Stand (which I gave five stars in this blog post in 2011). Her prose is leisurely, while quite incisive at times. Consider these bits:
"I think you'll find most women in pursuit of a husband share an interest in appearing less educated than they really are," said Beatrice. "It is why I have a low opinion of them."
"Of women, miss?" said Abigail.
"No, of husbands," said Beatrice.
or:
"It's sometimes easier to manage a war than a wife, John continued…"
The main characters are a newly appointed Latin teacher (Beatrice), and the local woman (Agatha–as well as her family, friends and rivals)–that encouraged the teacher to be hired.
If you want a pleasantly slow-paced book with dependably honest outcomes, you might like this one. However, be warned that it goes well past "the summer before the war," and you will find yourself in the trenches and hospitals of France before the end. But there is lots of foreshadowing, so all along you know what will happen, except with the twist regarding the Belgian refugee, and the dog, neither of which I had anticipated…
Anyway, I liked this true-to-the-period novel, and give it four stars. Additionally, I thought the audiobook was well done.