Our Daughter Builds a Wood-Fire Kiln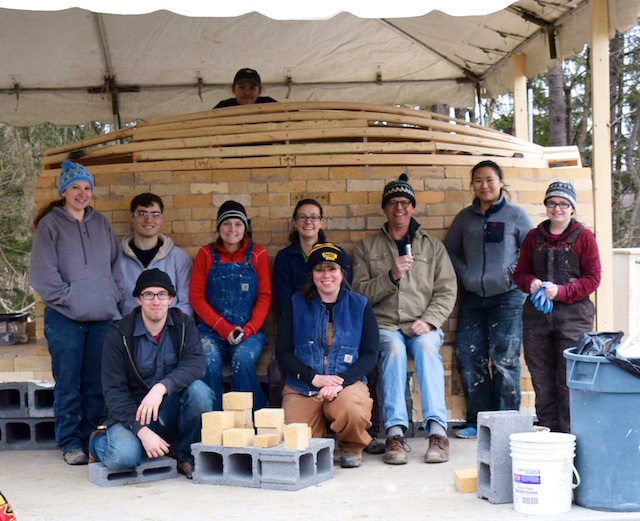 Last week was our daughter's spring break from college, but she stayed on campus with some other ceramics students to build a wood-fired kiln. It was a week of long, laborious days, outdoors in rather lousy weather. Some days they worked on it for as much as twelve hours, sometimes in the cold rain, other days during frigid snowfall. It is not quite finished; they will work on it during weekends for the rest of this semester. 
Our daughter (in the middle of the middle row above) just sent me these photos and gave me permission to share them with you. Their effort made the front page of the local newspaper, and they were interviewed about it on TV.
Our daughter enjoyed the whole process, and even though she didn't leave campus, she felt like this effort was such a change from school she did not miss having a more restful break. Next week most of these kids, including our daughter, will miss a week of school to travel together to NCECA, the National Ceramics Conference, held this year in Portland, Oregon. So she'll get a change of scene then as well.
I am very grateful our daughter can be thriving in a strong Physics program at a place that encourages her to also seriously pursue her other interests as well. And I am grateful she is making the most of the opportunities available to her!