Bits and Clips for January 2017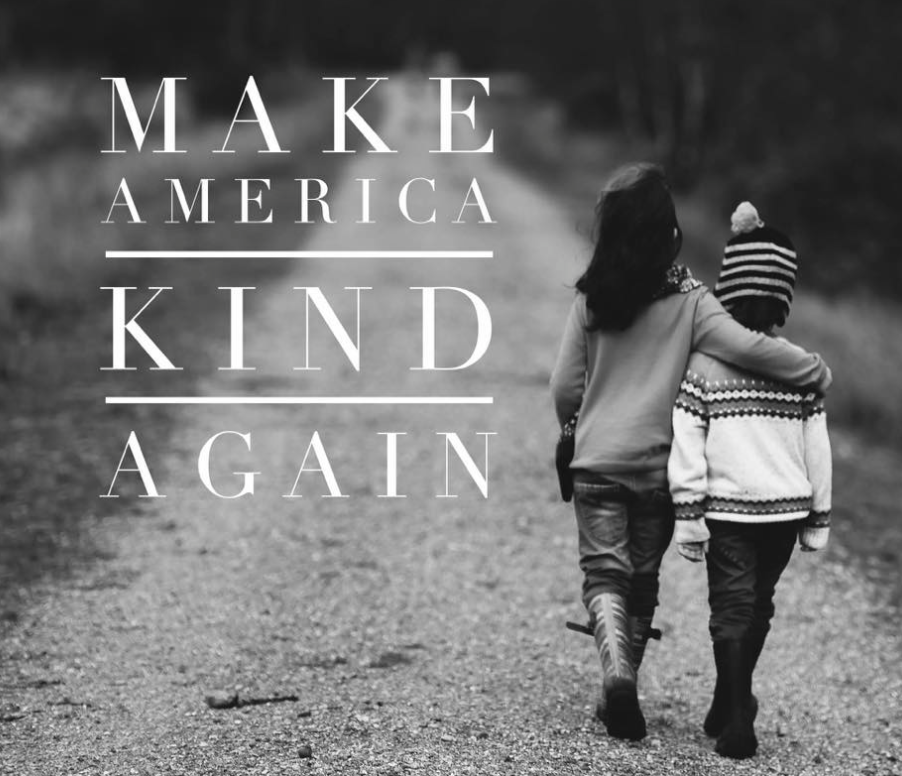 Bits and clips is this blog's monthly feature of the best I saw, read, or heard on the internet in the month. With my New Year's Resolution prohibiting trolling, I thought this monthly feature might suffer. That was definitely not the case, even though I've been diligent about my resolution. There is more here than ever before. Many of them came from you. Thank you for that.
It has been an unusual month. I dearly–emphatically!– want to honor blog readers of every stripe on both sides of the aisle even though I find myself in a position to take a stand, and feel a need for me to do so. However, I respect our differences as well, and I don't want to offend anyone, nor do I see this blog as a platform on which to argue points of view.
So in these bits and clips– and maybe those going forward– I will split up my "ideas" section below to separate out anything political from those that are not partisan, in an effort to offer perspectives in a way that they can be explored or avoided, as the reader wishes.
In the meantime, I hope we are all involved in the process. To be in touch with your representatives, text your Zip Code to 520-200-2223. You'll get a text back with the names and numbers of your federal and state reps and senators. This is an easy way to get the numbers into your phone. Then use these numbers and participate as often as you feel the need.
Anyway, I hope there is something here that you find helpful, interesting, enlightening or thought provoking:
Art:
The Science of Van Gogh's Bedrooms (video)
52 Years Later Simon and Garfunkel perform the Sound of Silence (video)
Paper Marbling (video)
The Impact of the National Endowment of the Arts on American Culture
As Glaciers Literally Crumble Around Him A Pianist Plays an Elegy for the Arctic (video)
Photography:
The 100 Best Photos Ever Taken Without Photoshop
Christian Science Monitor Photos of the Weekend
Spirituality:
Expecting a Long and Joyous Life (podcast)
The Irresistible Effect of doing Good for Others
Getting to the Heart of Peacemaking (podcast)
Dalai Lama: Four Things to Keep in Mind for the Next Four Years
Stop Marginalizing Christian Science
Marrianne Williamson: Reflections on this Week's Events (video)
Ideas (other):
5 Essential Questions, Even so
Don't Look at Me. I Just Got Here Myself. (Kurt Vonnegut quotes)
The Christian Science Monitor is Betting Big on Constructive, Non-Depressing (but Paid for) News
The Best Way to Learn Anything: The Feynman Technique
Three Questions You'll Need to Answer Before You'll Have the Life You Want
How to Neutralize Dangerous Speech
The Five Craziest Hours in the White House
13 Things You Should Give Up if You Want to Be Successful
Ten Funniest Cartoons About Writing
Ideas (political):
Our Next President Brought to You by Big Data
Ann Patchett: Obama Our President of Love
Joe Biden: I Wish to Hell I Kept Saying the Exact Same Thing
Obama's Farewell Address Speech
Obama Awards Biden the Presidential Medal of Freedom (video)
The Bush Sisters Wrote the Obama Girls a Letter
Obama Foundation (video)
Groups Taking Indivisible Action
Gerrymandering (video)
Why Trump's Inauguration is Not the Beginning of an Era but an End
Dan Rather's Message to America After Trump's Inauguration
Ferrera's Speech at the Women's March (video)
What it means to be a Nasty Woman Speech (video)
Women's March Should Be a Warm Up
Trump's Executive Order on Ethics Pulls Word for Word from Obama, Clinton
A Clarifying Moment in American History
How to Culture Jam a Populist in Four Easy Steps
The More Trump Hates, the More America Rejects Hatred
An Open Letter to Lamar Alexander About Betsy DeVos
Christian Leaders Denounce Trump's Plan to Favor Christian Immigrants
California Strikes a Pose as the Vanguard of the Resistance
Begin the Trump Resistance Before it is too Late
Books:
President Obama on What Books Mean to Him
Every Book Barack Obama Recommended During His Presidency
Build Your Vocabulary the Novel Way
Movies:
Doing the Math: Why Hidden Figures Adds up for Movie Goers
Anatomy of a Scene from Hidden Figures
Food:
Poetry:
Without Poetry What Omens Does Inauguration Hold?
Hope:
France Bans Plastic Cups, Plates, Cutlery
Something Bigger Than Personalities
Starbuck's Epic Response to Trump's Executive Order
NY Governor Announces First in Nation Free Tuition Plan