Recipe: Crockpot Butternut Squash, Apples, and Cranberries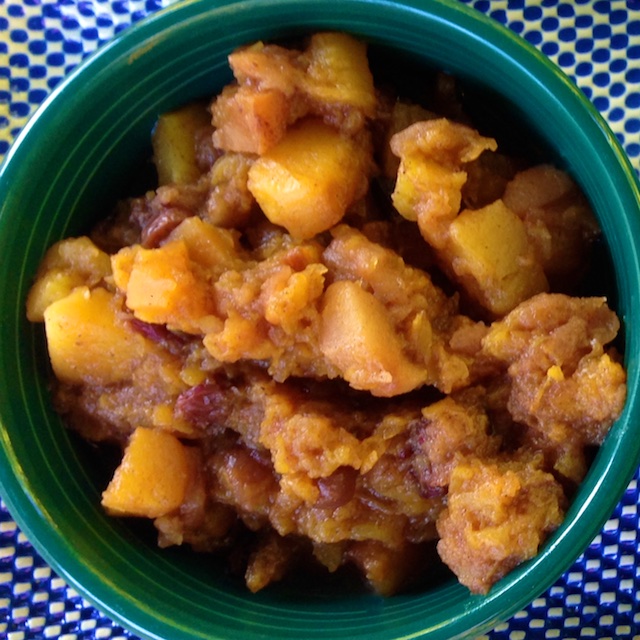 This recipe is very easy and quick to put together, and it tastes like autumn should. It is sweet and almost dessert-like but with no added sugar or fat.
It makes a terrific side dish for a fancier dinner, or as shown here, a pleasant compliment to a simple everyday lunch. It would be a great addition to a Thanksgiving meal since it is hands off cooking, allowing you to be more available for your guests or for other preparations. It is also perfect part of a meal for your vegan friends to appreciate, that everyone else will like as well.
I do not stir it once it is cooking, since if you do it will become mushier. Without stirring while cooking, the butternut squash retains its shape, while the fruit becomes more like sauce.
This is delicious and so uncomplicated, you'll be glad to have tried it!
1 (3 pound) butternut squash, peeled, seeds removed, and cubed
4 apples, peeled, cored, and chopped (I use honey crisp)
1 cup fresh or frozen whole cranberries (not dried)
1 tablespoon ground cinnamon
2 teaspoons freshly ground nutmeg
Combine all ingredients in the crockpot and stir. Cook on high for 4 hours, without stirring, until squash is tender and cooked through. Enjoy!